[Image: Headshot of Pax next to the words "Journey Beyond Binary—Huff Post". Photo by Ziggy Tomcich, text and layout by Alyssa Spatola.]
I'm pleased to announce that my essay "Men in Skirts"—featuring a photo of my partner Ziggy—has been selected for a new blog series in the Huffington Post: "Journey Beyond the Binary." An editor for HuffPost's "Queer Voices" section contacted me after seeing the story on Medium (though it was originally posted here on this blog), and I agreed to contribute.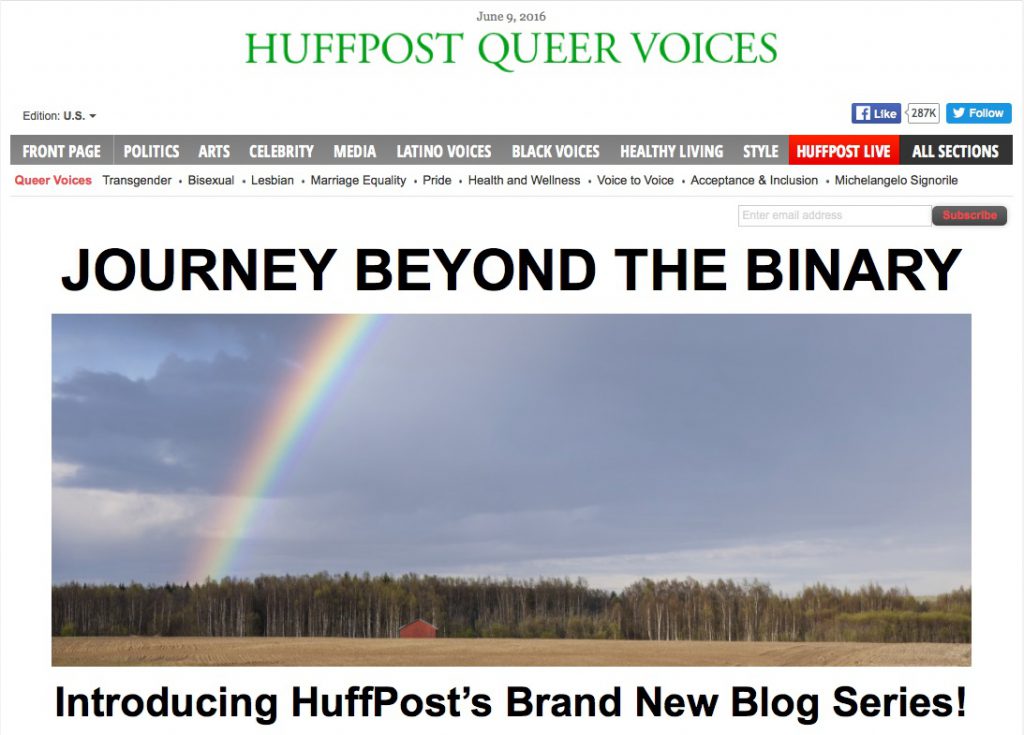 [Image: A screenshot of the Huffington Post "Queer Voices" section for June 9, 2016. A headline reading "Journey Beyond the Binary" appears above a photo of a rainbow; the text below reads "Introducing HuffPost's Brand New Blog Series!"]
The series is featured right now on the Queer Voices section, and linked from the front page of the Huffington Post web site. I am glad to contribute my voice to trans and non-binary visibility.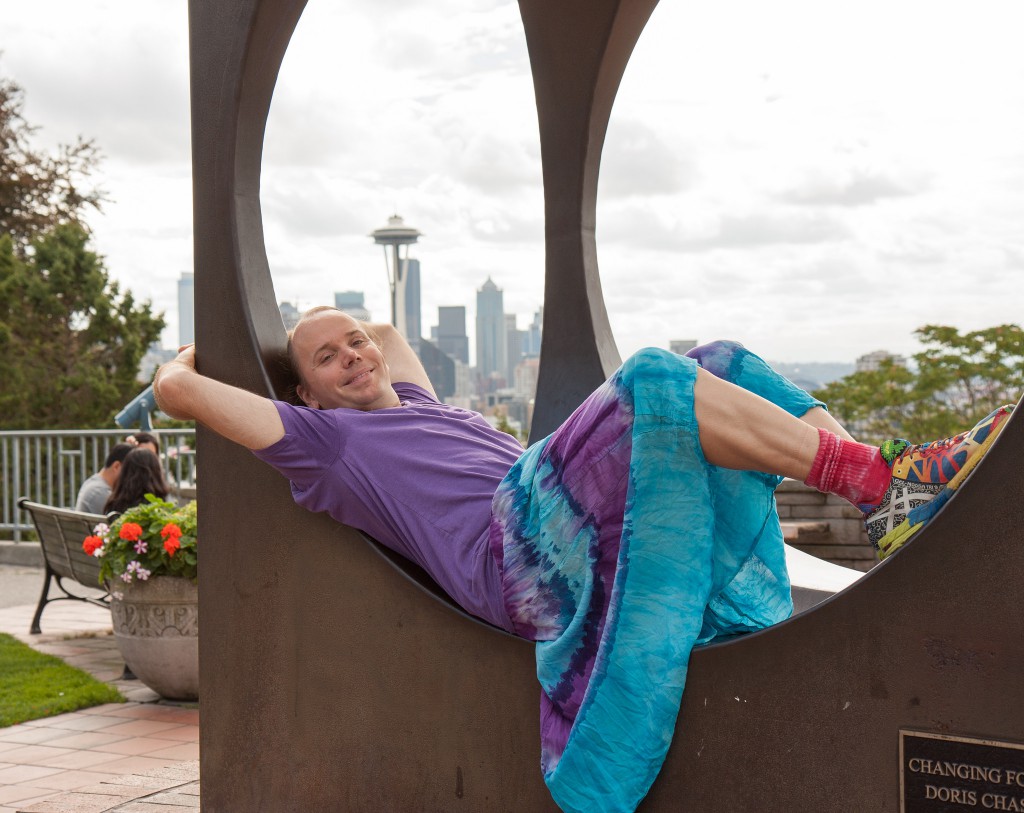 [Image: Ziggy reclines on a sculpture, wearing a purple shirt and colorful tie-dyed skirt.]
Congratulations Ziggy, you and your skirt are now famous! 😉