[Image: The band Sugar in the Salt performs on an indoor stage. Maia Papaya plays upright bass while Eli Conley plays acoustic guitar and sings into a microphone.]
Last night I attended a fundraiser concert at El Rio by the folk group Sugar in the Salt, hosted by Causa Justa :: Just Cause to support San Francisco Proposition I in the upcoming election. This initiative would put an 18-month moratorium on new market-rate housing in the Mission District.
I've lived in San Francisco for over twelve years, and have seen the rents rise from merely expensive to totally out of reach for all but the wealthy. I've also spent a lot of time in the Mission, and met many of the residents during the three years I did food justice volunteer work at the Free Farm Stand. This city desperately needs more truly affordable housing.
I've given up on political parties, but I'm still registered to vote specifically so that I can vote on ballot measures like this.  Hear about gentrification in the Mission from someone who lives there, Kai OD, in this video:
Aside from the good cause, the main reason I attended this concert was to watch the performance of my voice teacher, Eli Conley, and his bandmate Maia Papaya. Eli has personal experience with voice changes on testosterone, and is helping me adjust to my new singing range. It's been an emotionally difficult experience, even though I knew to anticipate it, and it's great to have the guidance of someone who has gone through it himself.

[Image: Eli Conley sings into a microphone while playing acoustic guitar.]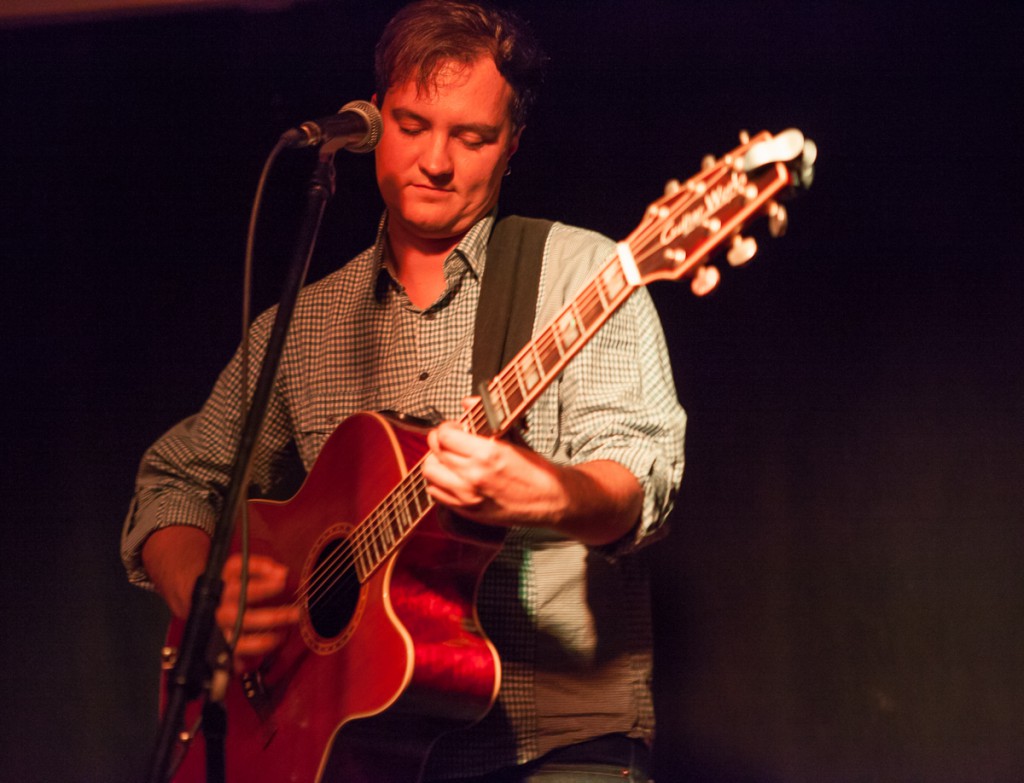 [Image: Eli Conley playing acoustic guitar.]
Maia Papaya is a fun cheerful person and talented multi-instrumentalist. Maia and Eli were both great to listen to as well as photograph.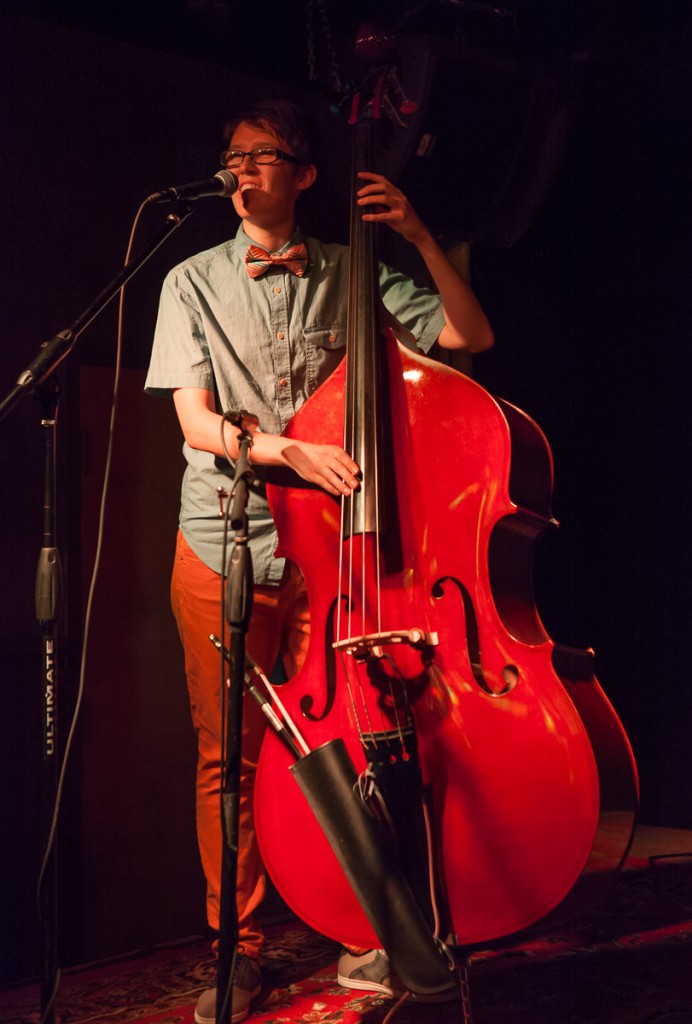 [Image: Maia Papaya playing upright bass and singing into a microphone.]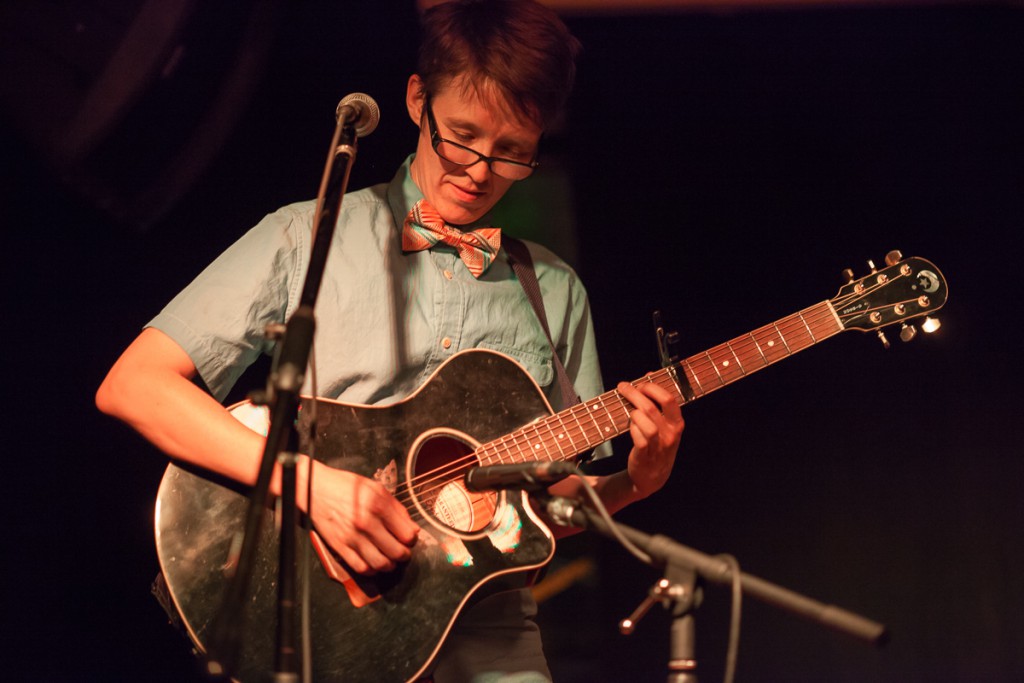 [Image: Maia Papaya playing acoustic guitar.]
As usual I've uploaded the full set of photos to Flickr. If you have the financial means, please help me continue to do free shoots like this by sponsoring me on Patreon or leaving me a tip.