[Image: Trans activists Pau Lagarde, Kris Hayashi, and Elliott Fukui at the Bay Area launch of Transform California in San Francisco. Kris Hayashi is holding a sign reading "Nuestras Voces, Nuestro Futuro" (Our Voices, Our Future).]
Yesterday I attended the San Francisco launch of Transform California, a campaign founded by the Transgender Law Center and Equality California to fight discrimination against trans and gender-nonconforming people in California. Speakers included Transgender Law Center Executive Director Kris Hayashi, Equality California Executive Director Rick Zbur, SFUSD Board of Education President Matt Haney, and longtime trans advocate Felicia Flames, who was present at the Compton's Cafeteria riot.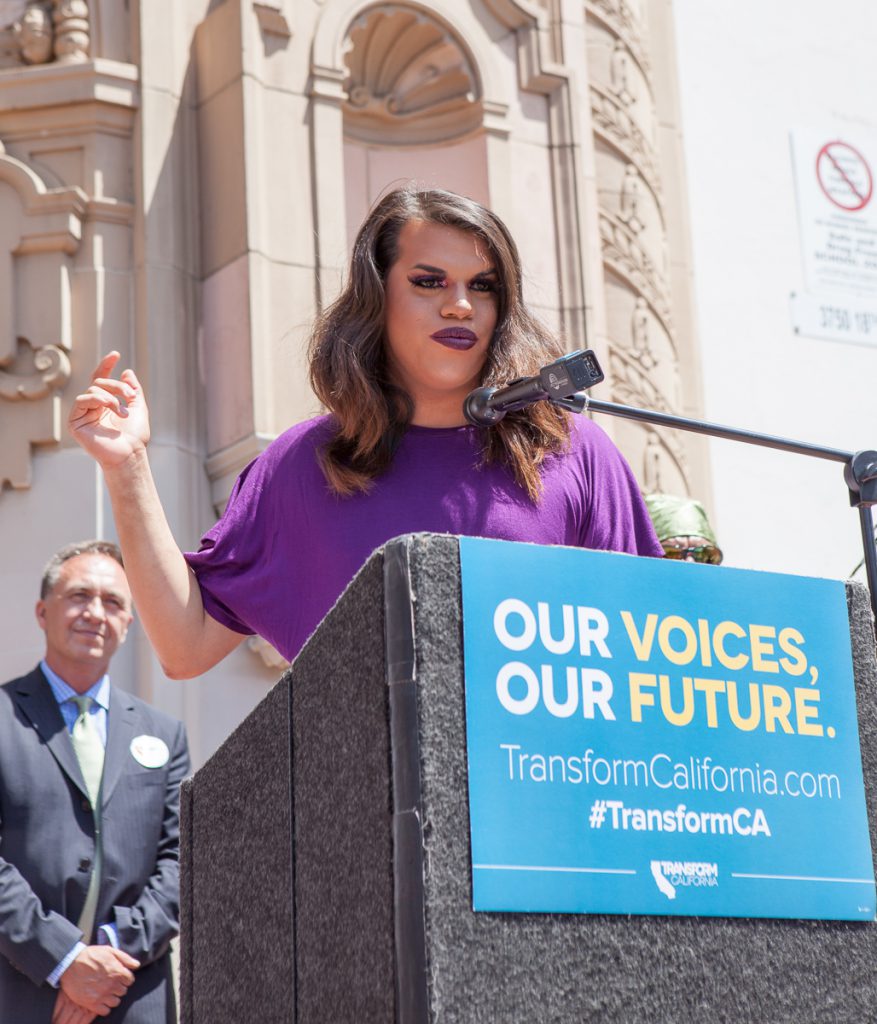 [Image: Trans advocate Rexy Amaral speaks at a podium in front of the high school from which she recently graduated.]
[Image: Rev. Jeanelle Nicolas Ablola speaks into a microphone. A sign on the podium reads "Our Voices, Our Future. TransformCalifornia.com"]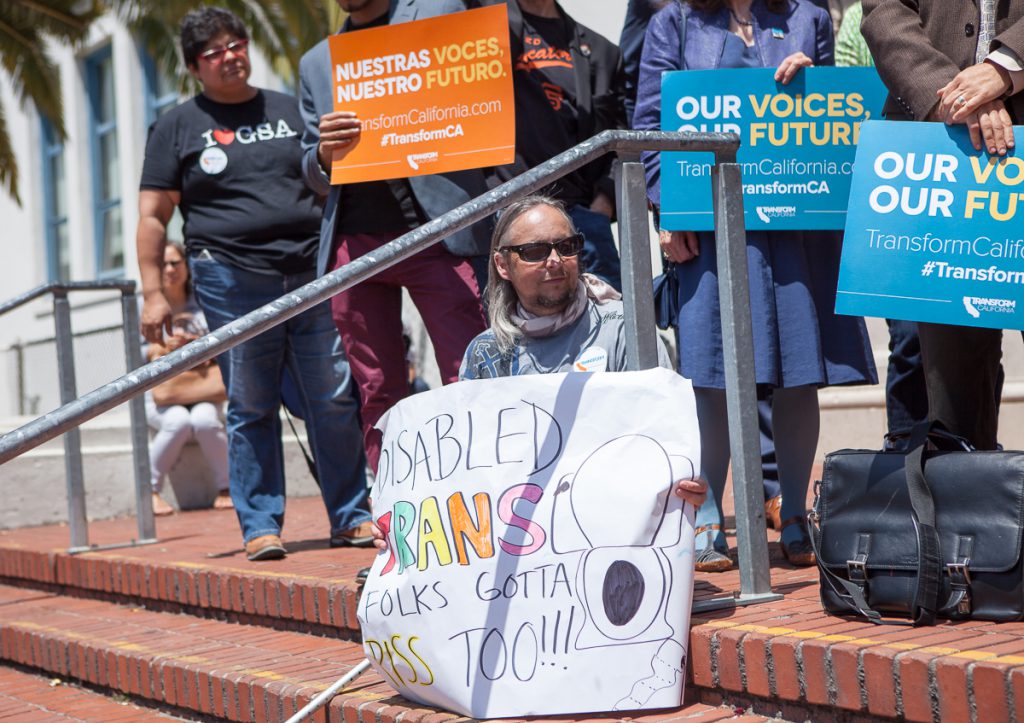 [Image: Attendees at the Transform California rally stand and sit on the steps, holding signs. One seated holds a sign reading "Disabled trans folks gotta piss too!!!"]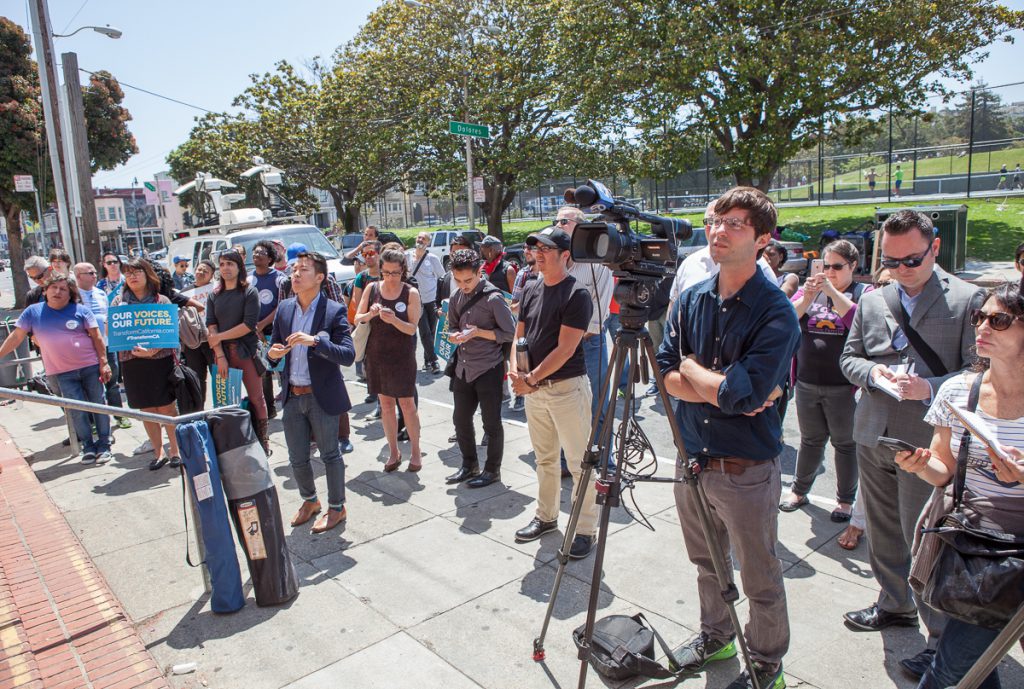 [Image: Reporters, camera operators, and onlookers watch the rally from the sidewalk.]
The rally was racially diverse, with a strong representation from the Latinx community, which befitted the Mission District location. Local news stations covered the event.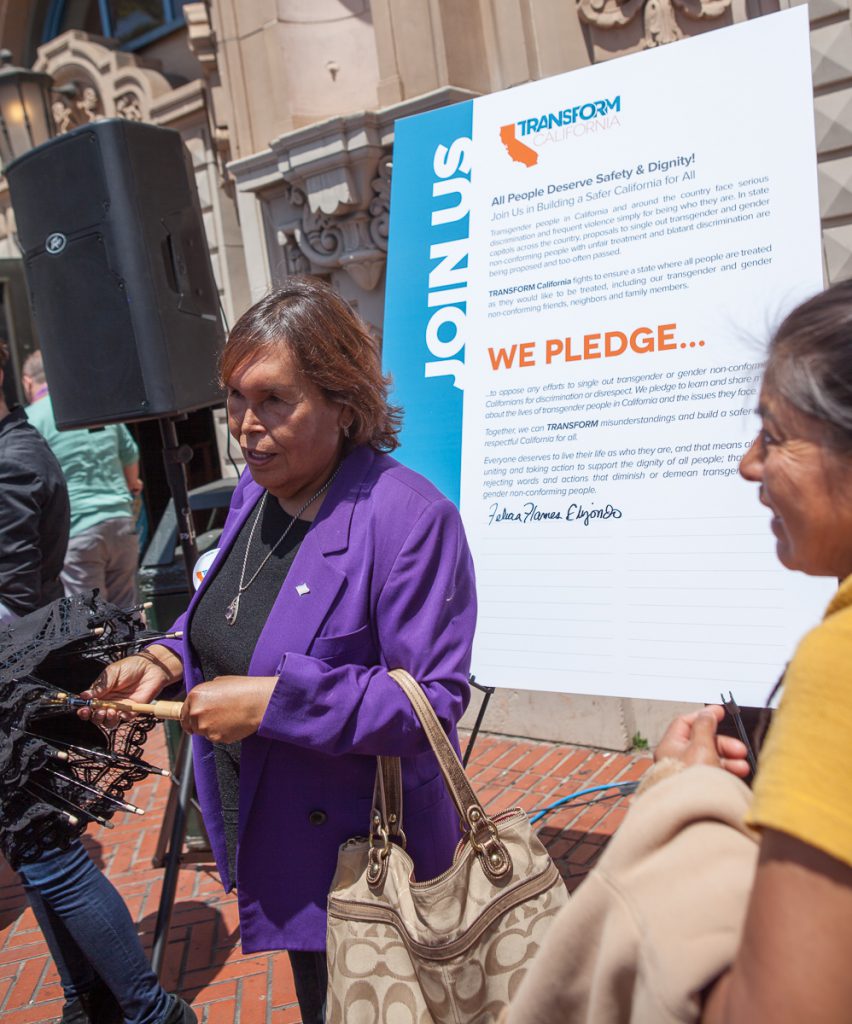 [Image: Trans advocate Felicia Flames stands in front of a pledge she just signed to make California safer for trans people.]
At the conclusion of the event, everyone was invited to sign a pledge (also available on the Transform California web site) to oppose discrimination of trans and gender non-conforming people in California.
My full set of photos from the event is available on Flickr. Please credit me as Pax Ahimsa Gethen if you use any of them, thanks!