[Image: Min Matson and Janetta Johnson speak on a panel, accompanied by an ASL interpreter.]
Yesterday I attended a Trans Day of Remembrance (TDoR) event at TRANS:THRIVE in San Francisco. Each year, trans people and our allies worldwide gather to memorialize those lost to violence, and reaffirm the resilience of our community.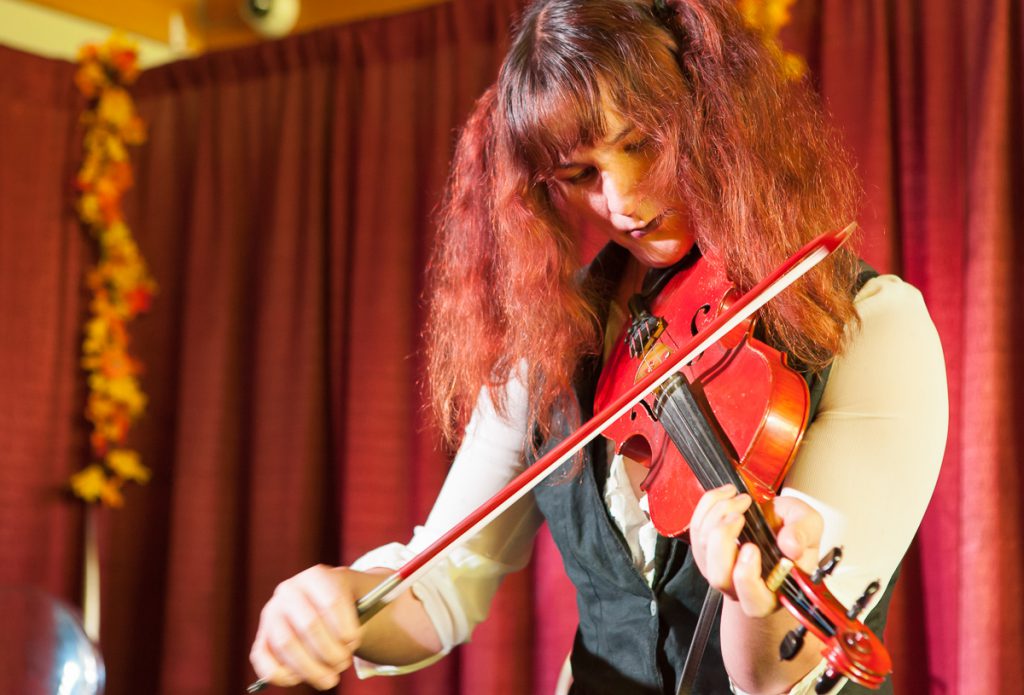 [Image: Agatha Varshenka plays the violin.]
[Image: Holy Old Man Bull speaks into a microphone with fist raised.]
The event began with viola and violin music by Agatha Varshenka, then an invocation from Holy Old Man Bull, a two-spirit Ohlone (whose land we are occupying). I remembered both of them from the Trans March.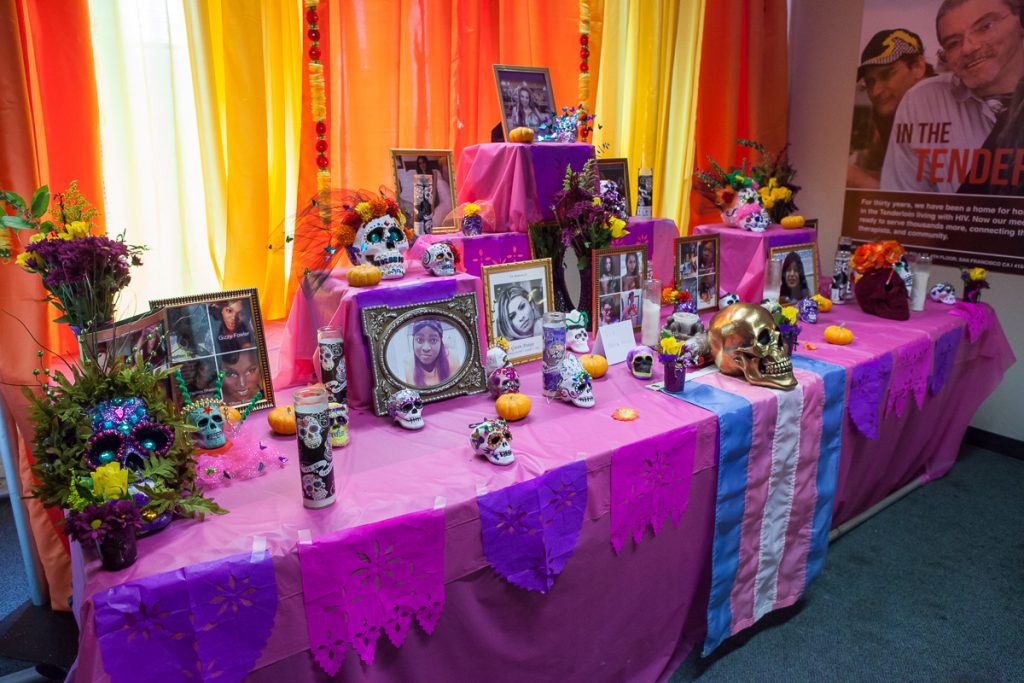 [Image: An altar with photos, flowers, decorated skulls, and the transgender flag.]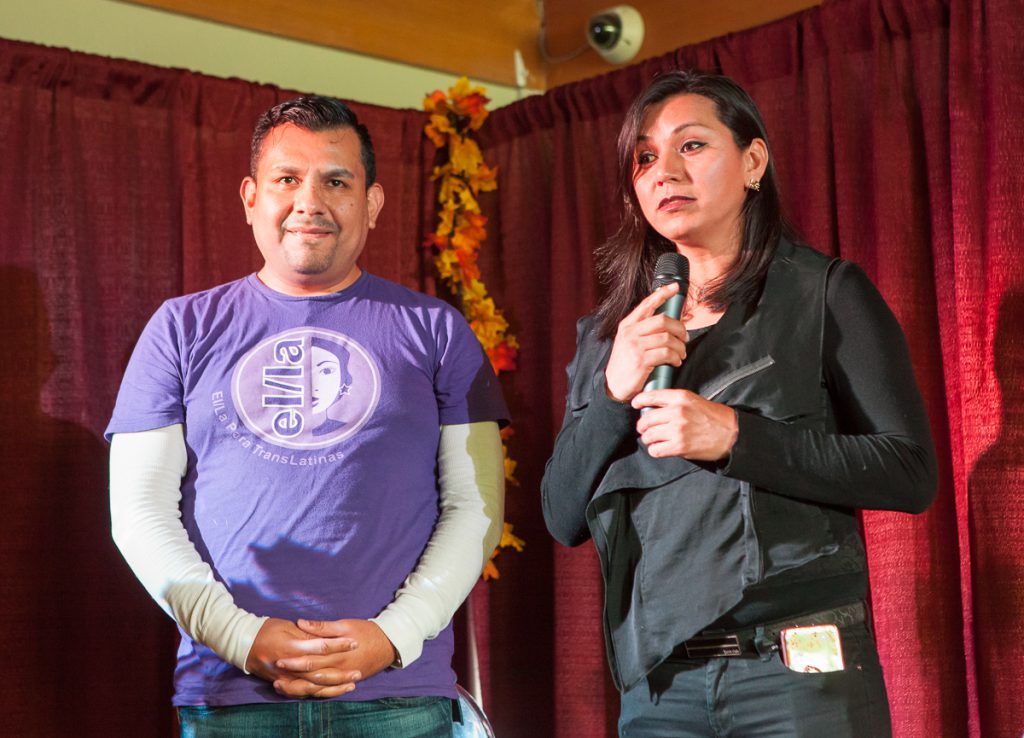 [Image: Representatives from El/La Para TransLatinas speak on stage.]
Representatives from El/La Para TransLatinas then spoke about the altar they created to honor the dead.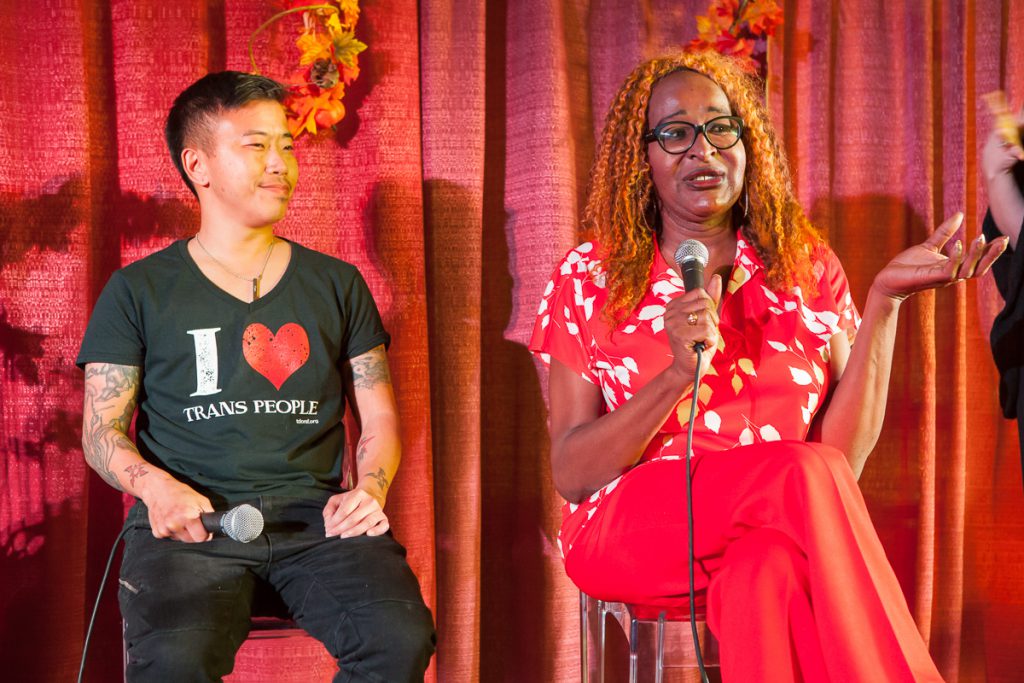 [Image: Janetta Johnson speaks into a microphone while Min Matson looks on.]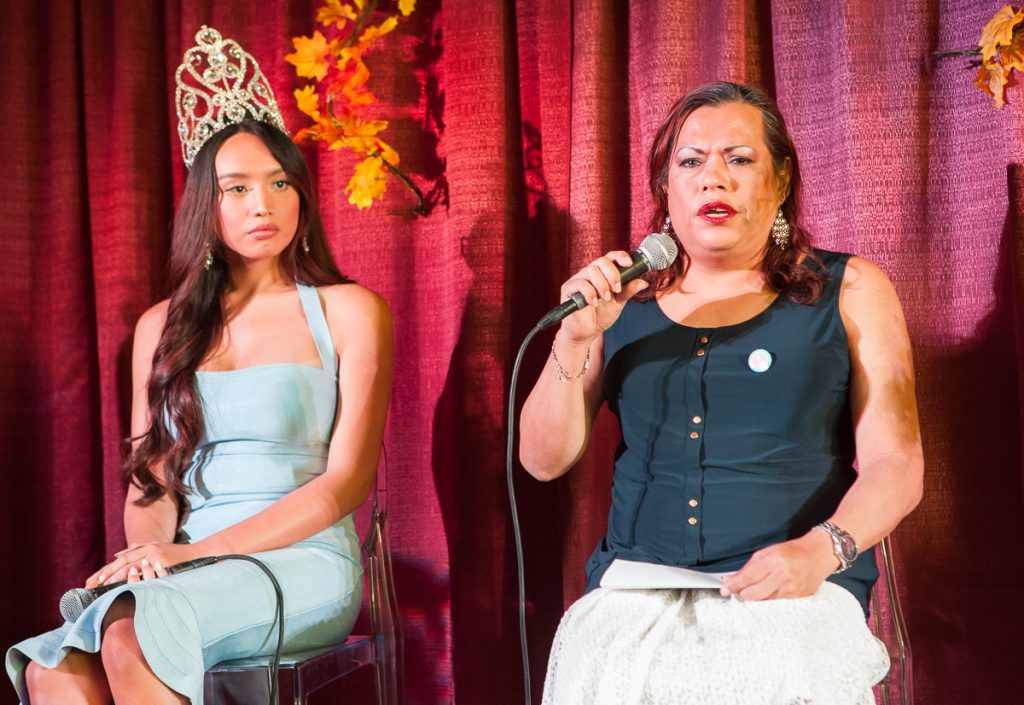 [Image: Claudia Cabrera speaks into a microphone while Kataluna Enriquez looks on.]
[Image: Akira Jackson sits on stage, holding a water bottle.]
Emcee Akira Jackson (who also performed at the Trans March and co-emceed at the Compton's Cafeteria 50th Anniversary) then moderated a panel. The panelists were Janetta Johnson of the TGI Justice Project (who I also remembered from Trans March), Min Matson of the Transgender Law Center, Claudia Cabrera of Instituto Famliar de la Raza, and Kataluna Enriquez of Queen USA.
After the panelists answered prepared questions about the challenges and joys of being a member of the trans community and their hopes for the future, the audience was invited to participate. Some told emotional stories of the struggles and harassment they have faced. One asked if we could gather on more than just the three big occasions each year: TDoR, Trans March, and Trans Day of Visibility.
This event was held inside the Asian & Pacific Islander Wellness Center in the Tenderloin—the same neighborhood as the Black Excellence Tour I attended earlier this month—and had an all-PoC panel. This was not a space that centered the cisgender white gay men who are usually the face of the LGBT community (as one audience member pointed out).  When a white trans woman who had some issues said "All lives matter," Janetta Johnson graciously explained the purpose and intent of Black Lives Matter.
[Image: Kahanuola Salavea sings while playing ukulele.]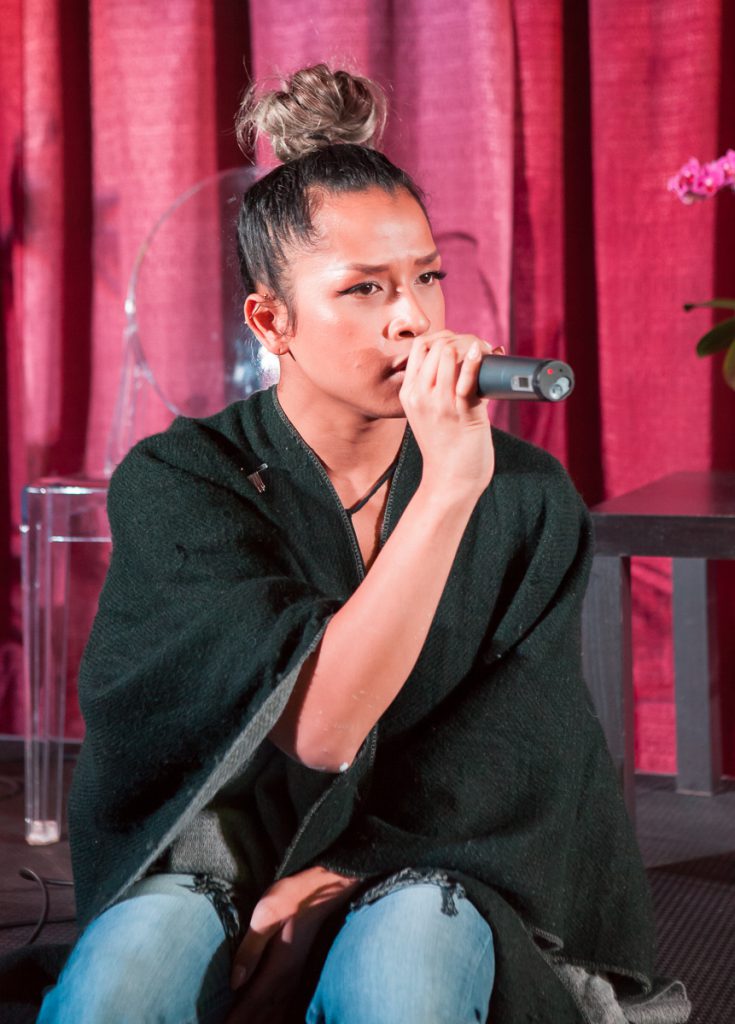 [Image: Victory "Vi" Le sings into a microphone.]
The event concluded with more music, from ukulele player Kahanuola Salavea and singer Victory "Vi" Le.
In lieu of reading the names of those killed out loud this year, Gwen Park made a beautiful video. The tribute honored not only the 25 trans people murdered in the U.S. this year, but the 249 murdered worldwide. The video ended on a hopeful note, with montages of trans and gender non-conforming (GNC) people, past and present, who are "doing the work" of liberation; I was honored to have my image included.
Gwen also designed the "I <3 Trans People" T-shirt that Akira and Min are wearing. You can order one, with or without an additional donation, to help low-income trans and GNC people in San Francisco.
My full set of photos from the event is available on Flickr. Please credit me as Pax Ahimsa Gethen if you use any of them, thanks!
ETA, November 22: A video of the TDoR event is now available.