[Image: Trans writers and activists Aria Sa'id, Stacy Nathaniel Jackson, Shafer Mazow, Julia Serano, and Natasha Dennerstein.]
Yesterday I attended "TransAction: Trans Writing as Activism", a panel of trans activists reading and performing their work and speaking about their lives and experiences. The event was presented by Foglifter, RADAR Productions, Queer Rebels, and Bay Area Writers Resist, and featured Natasha Dennerstein, Sam Dylan Finch,
Stacy Nathaniel Jackson, Akira Jackson, Shafer Mazow, Aria Sa'id, and Julia Serano. Akira and Aria represented TAJA's Coalition, an organization with a mission to "stop the genocide of trans women of color."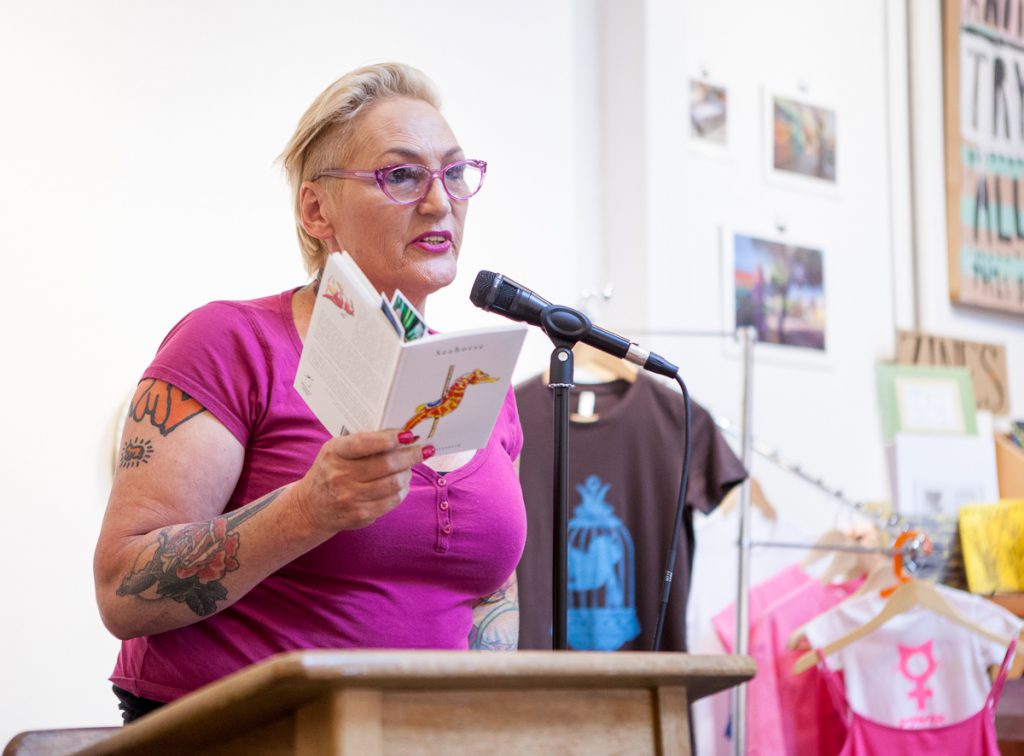 [Image: Natasha Dennerstein reads from her book.]
[Image: Sam Dylan Finch speaks on the panel.]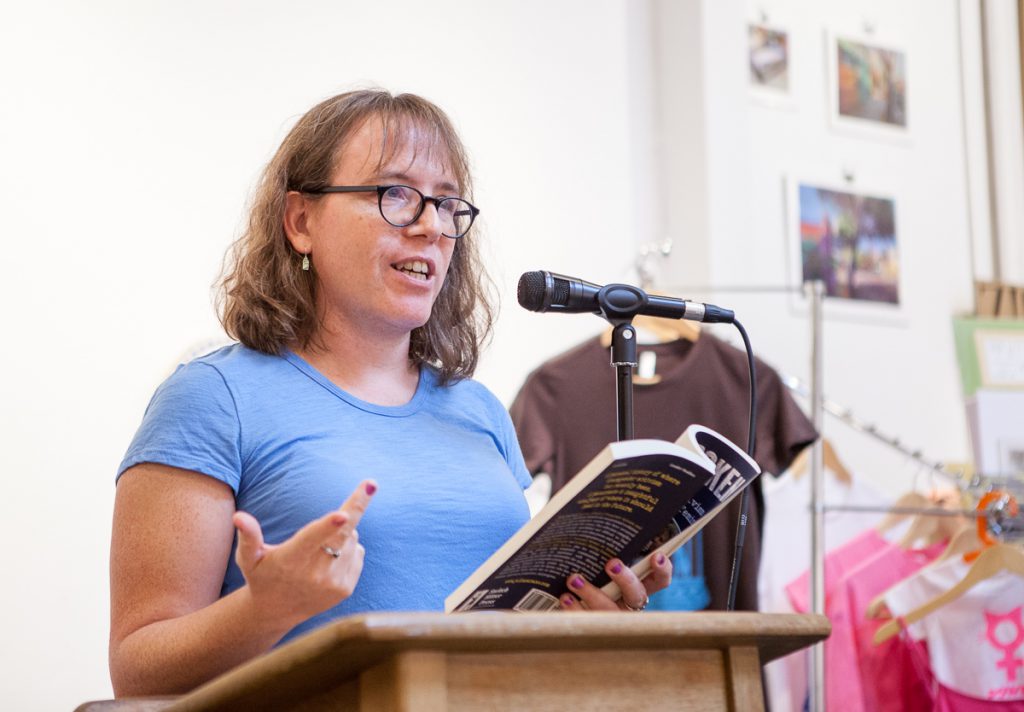 [Image: Julia Serano reads from her book.]
I was familiar with many of these folks from prior reading and events. Sam writes powerfully about trans and non-binary identities and mental health in Everyday Feminism and Let's Queer Things Up. I'd already met Julia, who I've mentioned on this blog frequently, at one of her book launch events. I'd seen Akira emcee'ing  the Trans Day of Remembrance and  Compton's Cafeteria Riot 50th anniversary, and performing (as Tajah J) at the Trans March. I recognized Ar'ia from the Black Excellence Tour (and I believe the Trans Day of Visibility as well).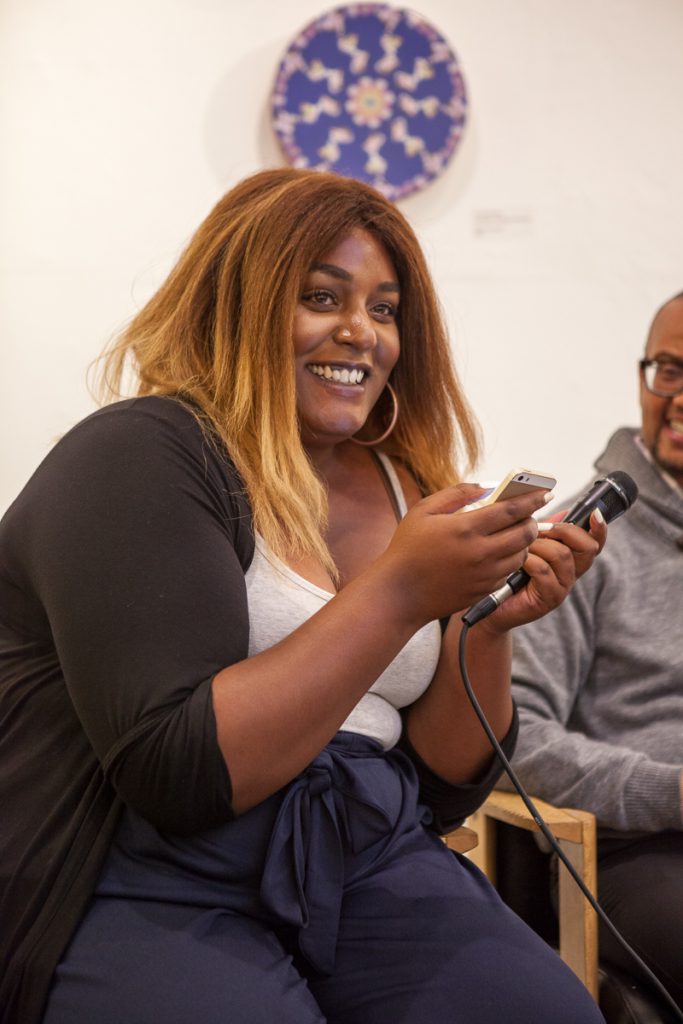 [Image: Aria Sa'id reads from her phone.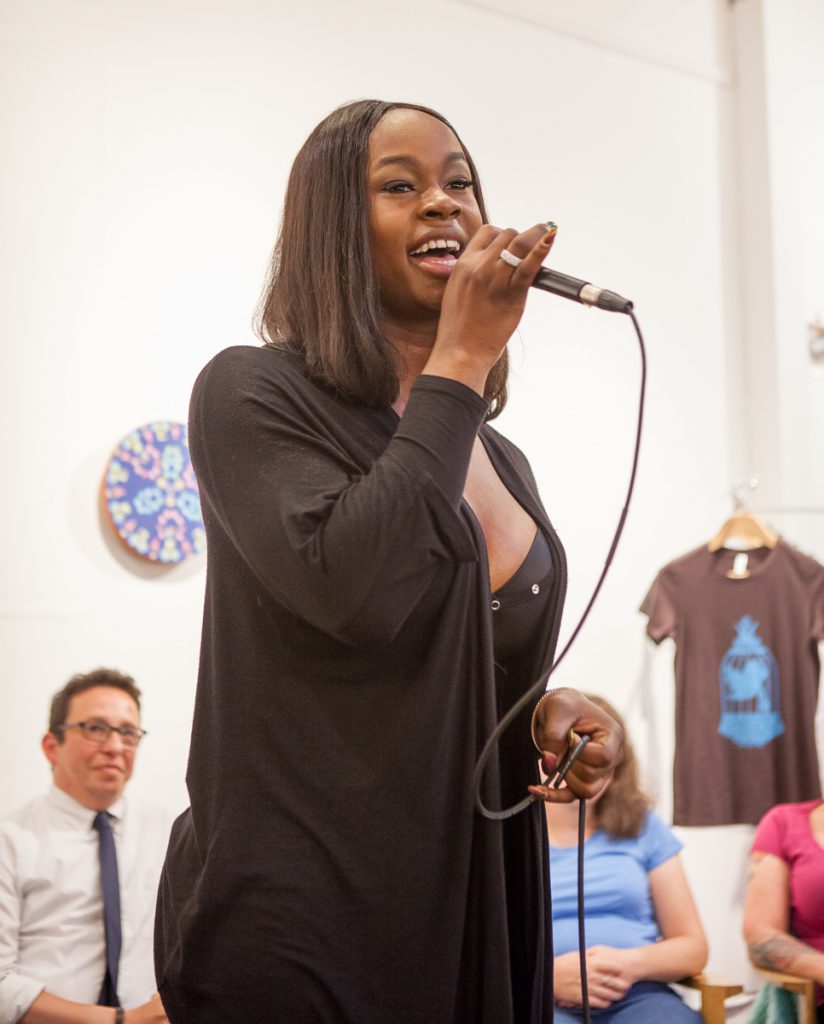 [Image: Akira Jackson sings a capella.]
[Image: Stacy Nathaniel Jackson reads from his book.]
I had good conversations with several of the speakers. One of the organizers suggested I might speak at a future event myself. I don't consider myself a writer in the literary sense, nor an artist; I'm a blogger, basically, and my photography is photojournalistic in style. But I am getting more comfortable with public speaking, particularly about trans issues, so it's something to consider.
My full set of photos from the event is available on Flickr. Please credit me as Pax Ahimsa Gethen if you use any of them, thanks!