[Image: A vocalist from Taína Asili's band stands on an indoor stage in front of a banner reading Rock Against the TPP.]
Friday night I attended Rock Against the TPP, a rally and concert in San Francisco to protest the Trans-Pacific Partnership. The TPP deal was so secretive and problematic that Hillary Clinton, Donald Trump, and Jill Stein are all against it, which is likely one of very few things those presidential candidates all agree on. You can read more about the issues and see upcoming tour dates for the concert on the Rock Against the TPP web site.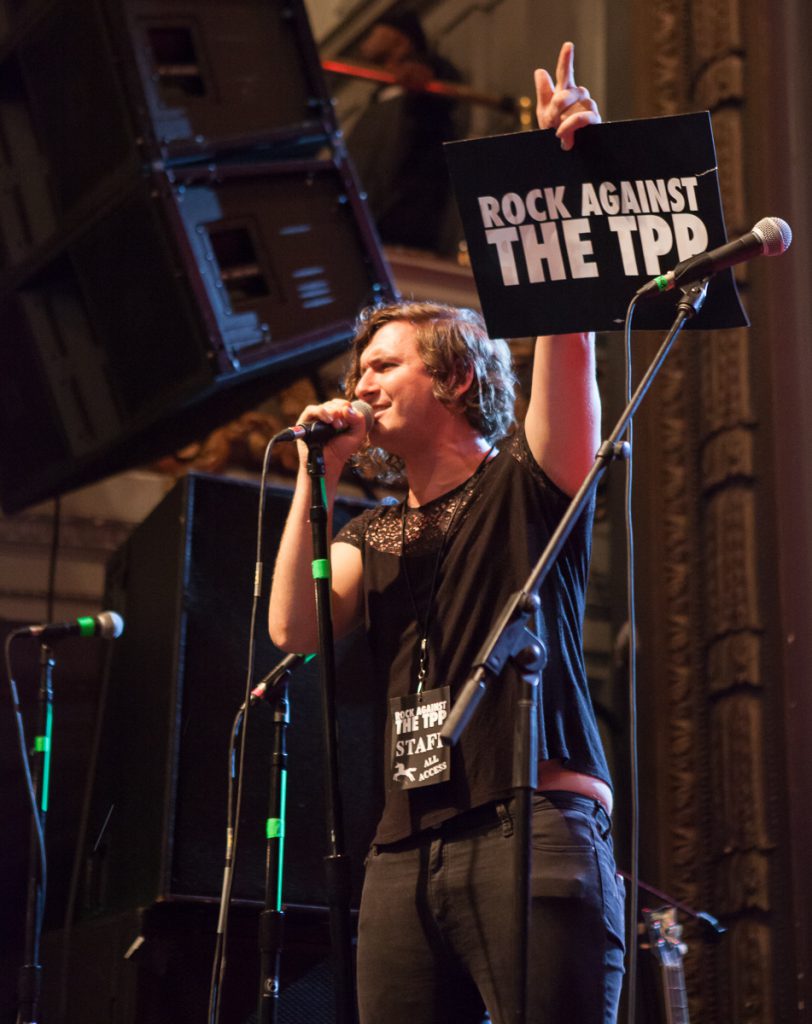 [Image: Evan Greer stands on an indoor stage, holding up a sign reading Rock Against the TPP.]
I learned about this event from Evan Greer, a trans activist who is frequently misgendered; I'd previously signed her petition calling for news editors to confirm the gender pronouns of their sources. Greer was even misgendered on stage at this concert that she co-produced (and also performed in), which was painful to witness.
[Image: Madigan Shive of Bonfire Madigan plays cello on an indoor stage.]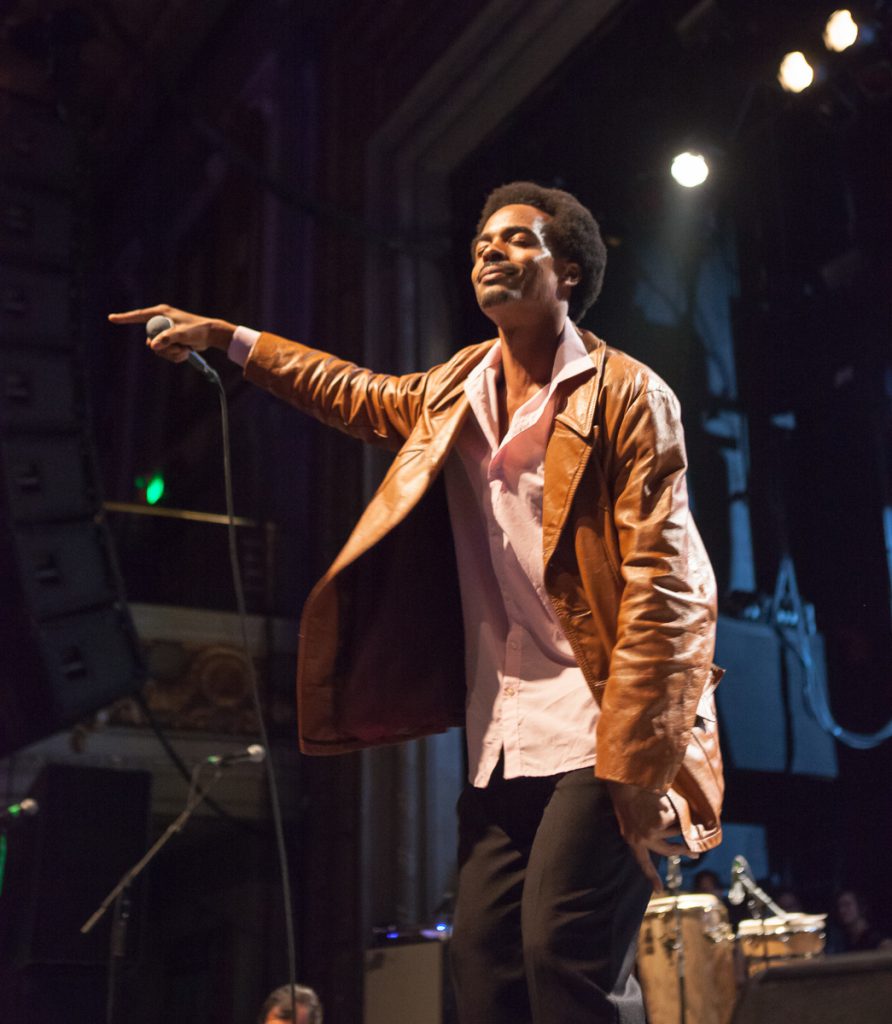 [Image: Sellassie stands on an indoor stage.]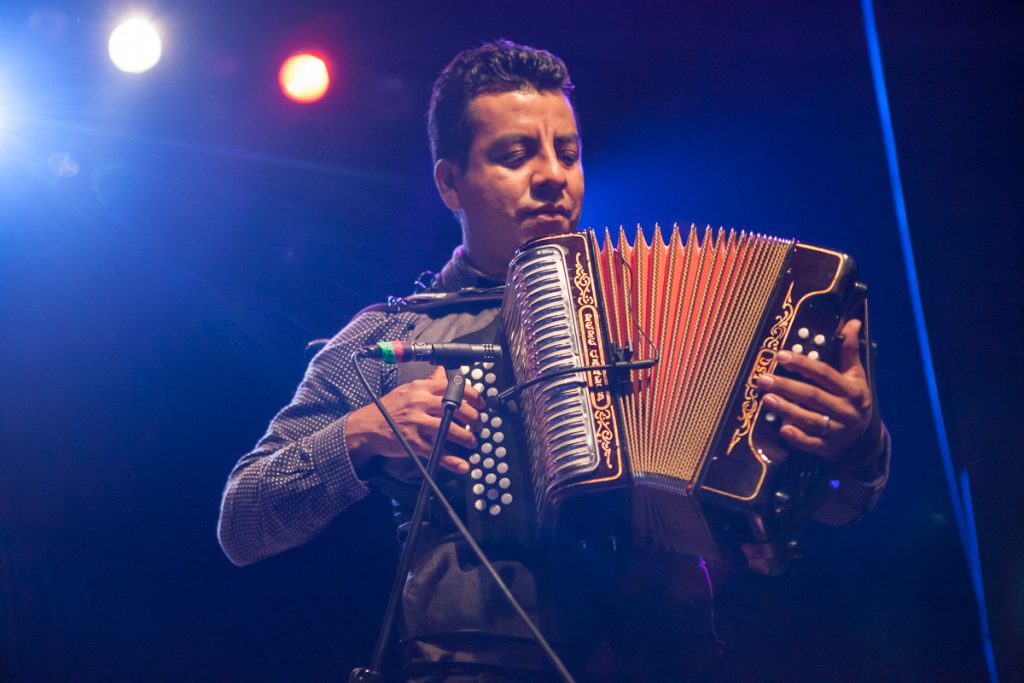 [Image: A member of the band La Santa Cecilia plays accordion on an indoor stage.]
[Image: The hip hop duo Dead Prez performs on an indoor stage.]
Besides Greer, speakers and performers included Raw-G, Ryan Harvey, Built for the Sea, Bell's Roar, Sellassie, Bonfire Madigan, Jello Biafra, La Santa Cecilia, Jeff Rosenstock, Taína Asili,  Audiopharmacy, and Dead Prez (featuring black vegan Stic Man). Quite a variety of musical styles were represented.
The musicians and other speakers talked about a number of social justice issues besides the TPP, including the Dakota Access Pipeline, racist police violence (hip hop artist Sellassie was one of the Frisco Five who helped oust police chief Greg Suhr), and access to healthy food and medical care. The crowd, which filled the Regency Ballroom, was engaged and energetic.
My full set of photos from the event is available on Flickr. Please credit me as Pax Ahimsa Gethen if you use any of them, thanks!