[Image: Be Steadwell, smiling with arm outstretched, sings into a microphone.]
On Wednesday night I headed to Oakland for Black Queer+Trans Love Uncensored, an open mic and concert put on by Kin Folkz of Spectrum Queer Media (and volunteers). I'd met Kin last year at Black Queer Voices Rising, and many of the performers I saw at that event were at this one as well, including Blackberri,  Jay-Marie Hill, and Thea Matthews.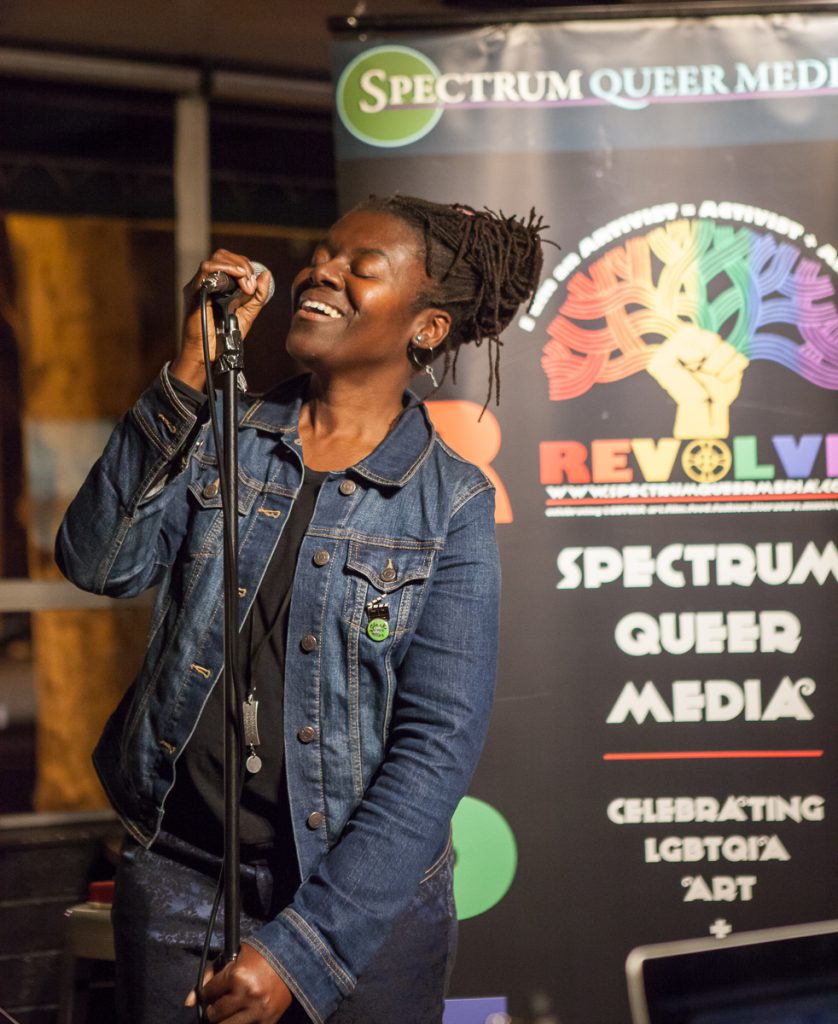 [Image: Kin Folkz smiles, standing at a microphone in front of a sign reading (in part): "Spectrum Queer Media – Celebrating LGBTQIA Art".]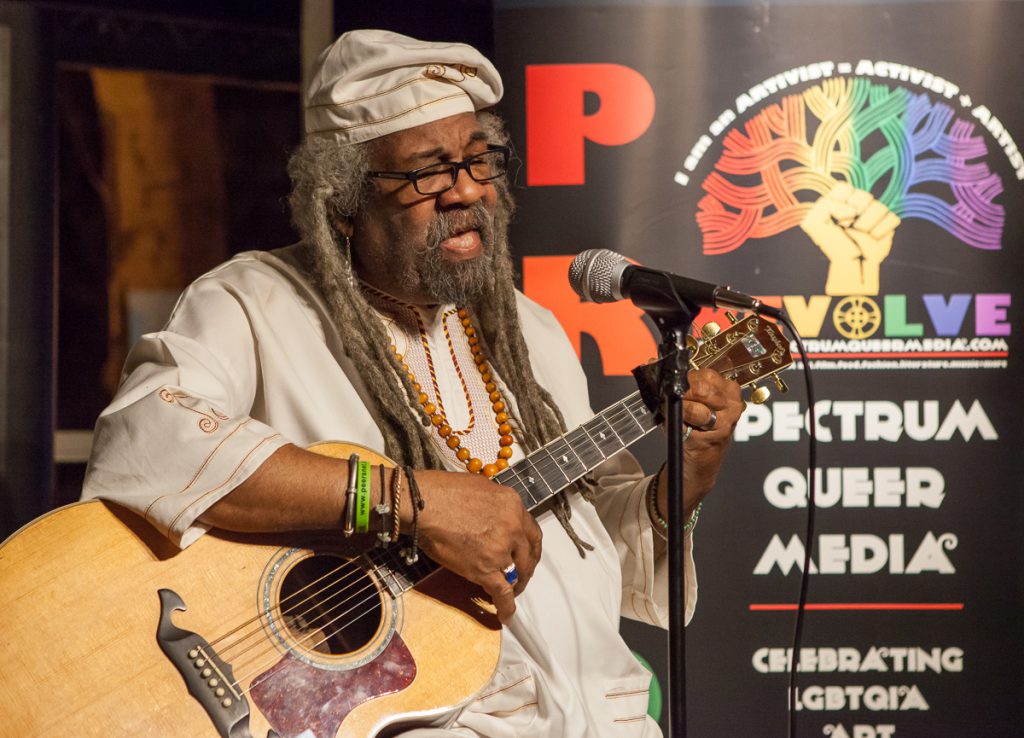 [Image: Blackberri sings while playing guitar.]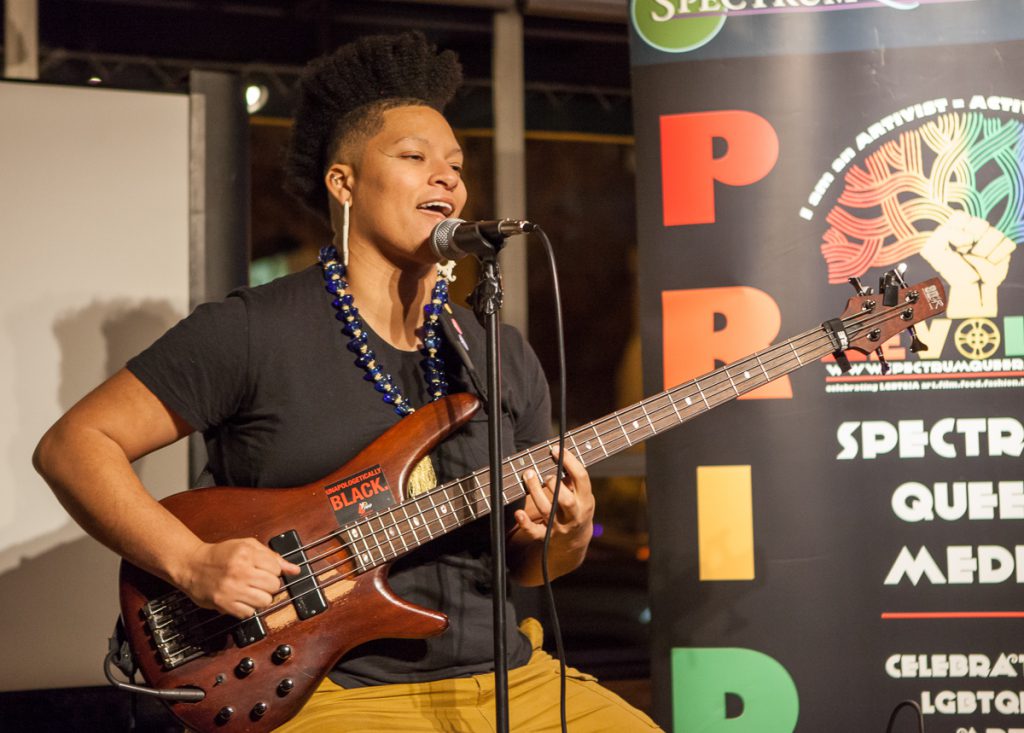 [Image: Jay-Marie Hill sings while playing the electric bass. A sticker on the bass reads "Unapologetically Black."]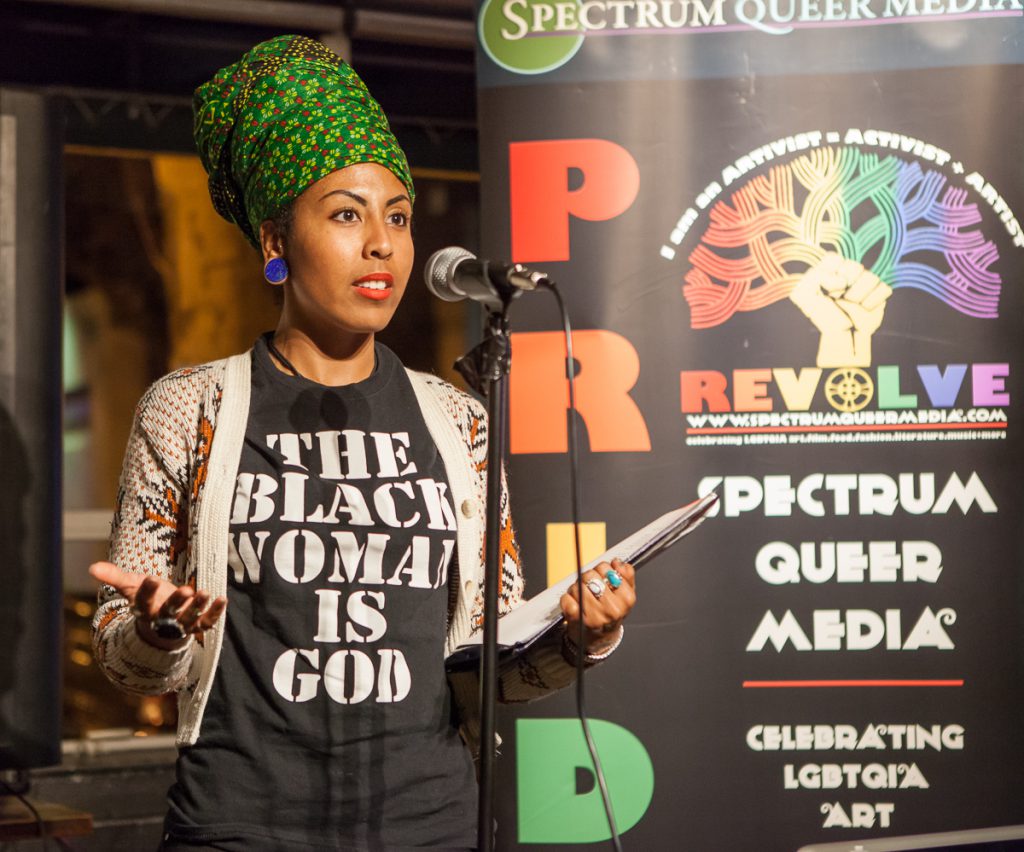 [Image: Thea Matthews speaks into a microphone, wearing a shirt reading "The Black Woman Is God".]
Thea was part of the Black.Seed queer liberation collective that shut down the Bay Bridge during a Black Lives Matter protest on Martin Luther King Jr. Day. She and many of the other participants in the open mic addressed racism and white supremacy.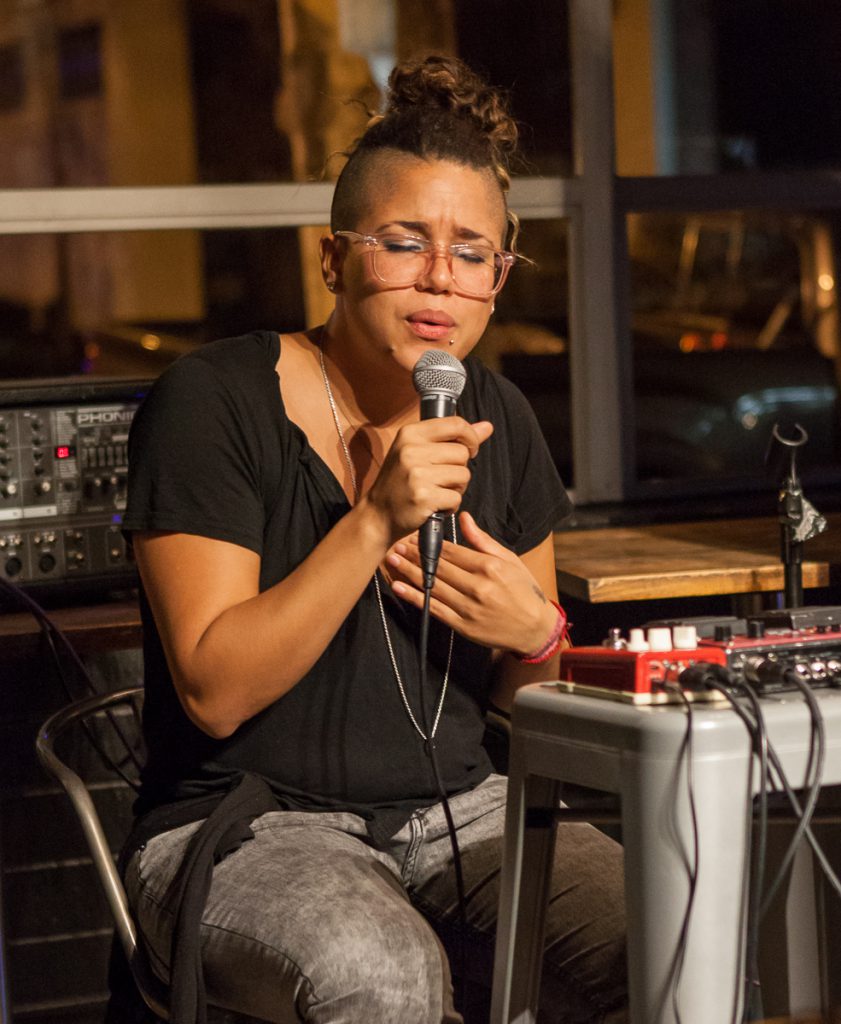 [Image: Be Steadwell sings into a microphone.]
The headliner was Be Steadwell, who did a wonderful live looping performance.
I'm really glad spaces like this exist, as queer black folks are double marginalized. While enjoying the performances, I was thinking about a music class I recently attended for queer and trans folks (and our allies). I enjoyed the class and got a lot out of it, but couldn't help noticing that I was the only black person in the room; out of 12 students, only one other appeared to be non-white.
The teacher of that class, a white trans man, is a great ally to black folks, and no one made me feel uncomfortable or anything. Back in my days of performing whiteness, I probably wouldn't have even noticed or cared about the whiteness of that space, or any other. But since becoming more "woke", it is always on my mind. I have more thoughts on this subject, which I'll share in a future post.
My full set of photos from the event is available on Flickr. Please credit me as Pax Ahimsa Gethen if you use any of them, thanks!