[Image: The Lesbian/Gay Chorus of San Francisco performs in the lobby of the newly renovated SF LGBT Center. Photo by Ziggy.]
Yesterday I sang with the Lesbian/Gay Chorus of San Francisco (pictured at the top of this post) to welcome visitors into the newly renovated San Francisco LGBT Center. Ziggy and I had attended opening week festivities 15 years ago, so it was great to be there together again for this rededication. He took some photos of the ribbon-cutting outside while I waited with chorus members in the lobby. As soon as the doors opened we performed a three-song set, then Ziggy and I went off to explore the space and watch the other performers.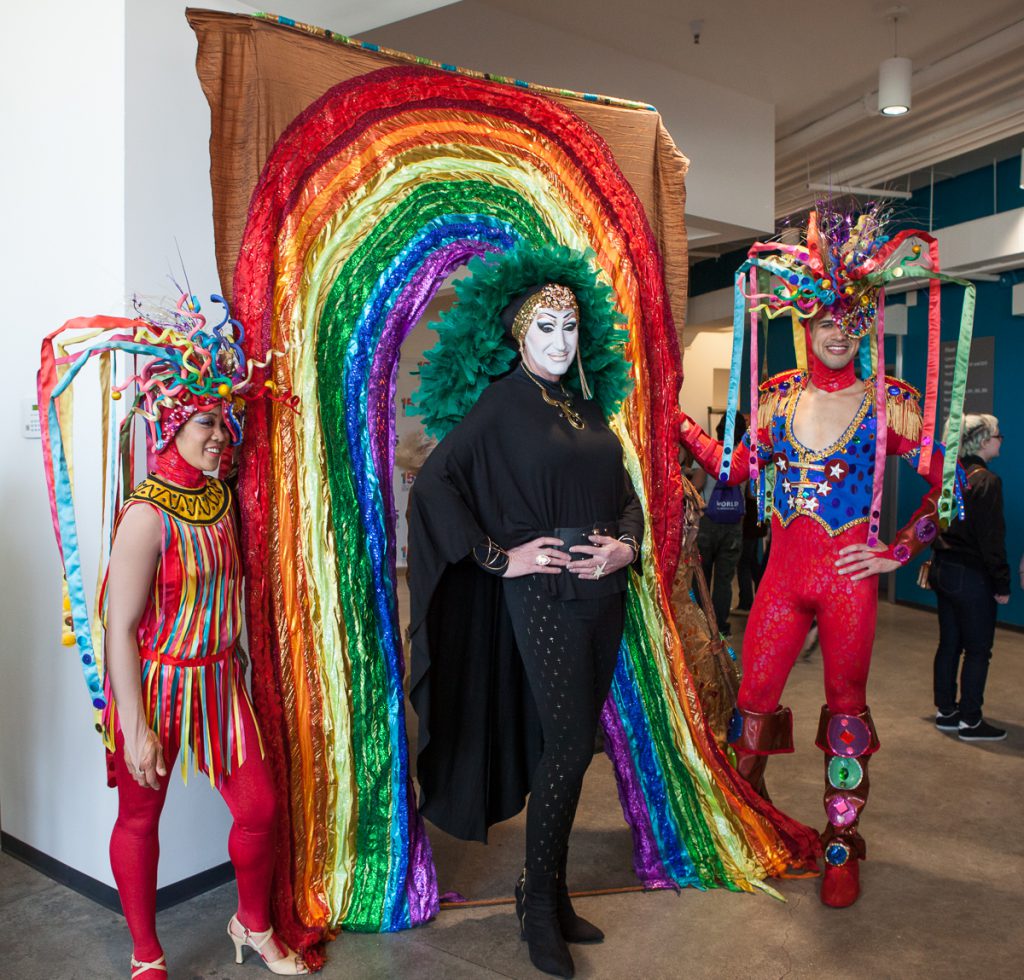 [Image: Sister Roma of the Sisters of Perpetual Indulgence poses under a rainbow bridge.]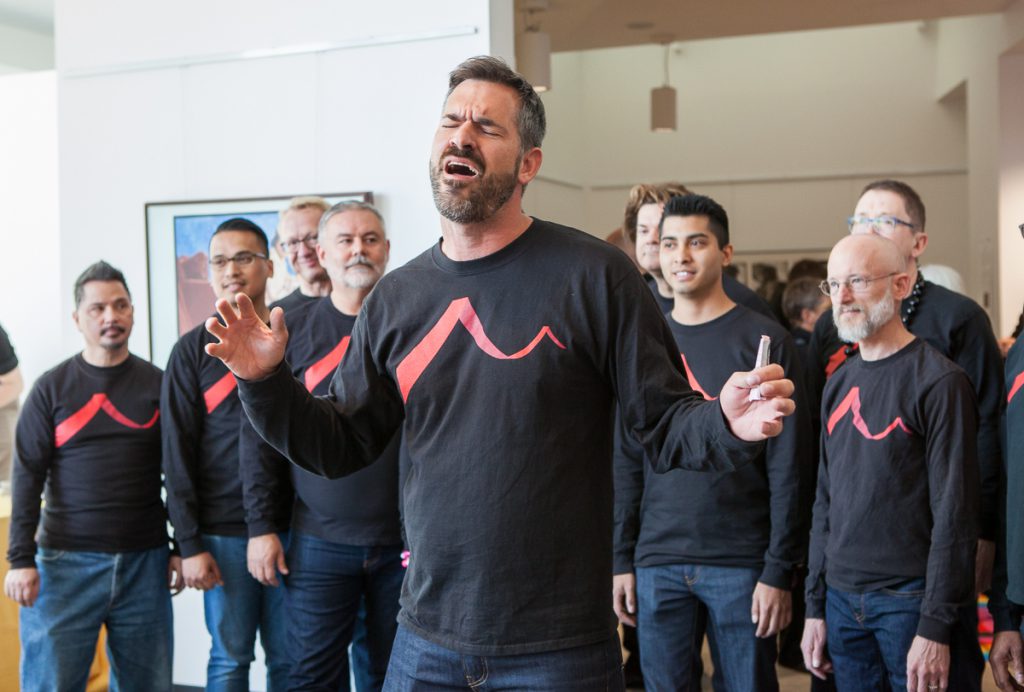 [Image: The San Francisco Gay Men's Chorus performs at the center.]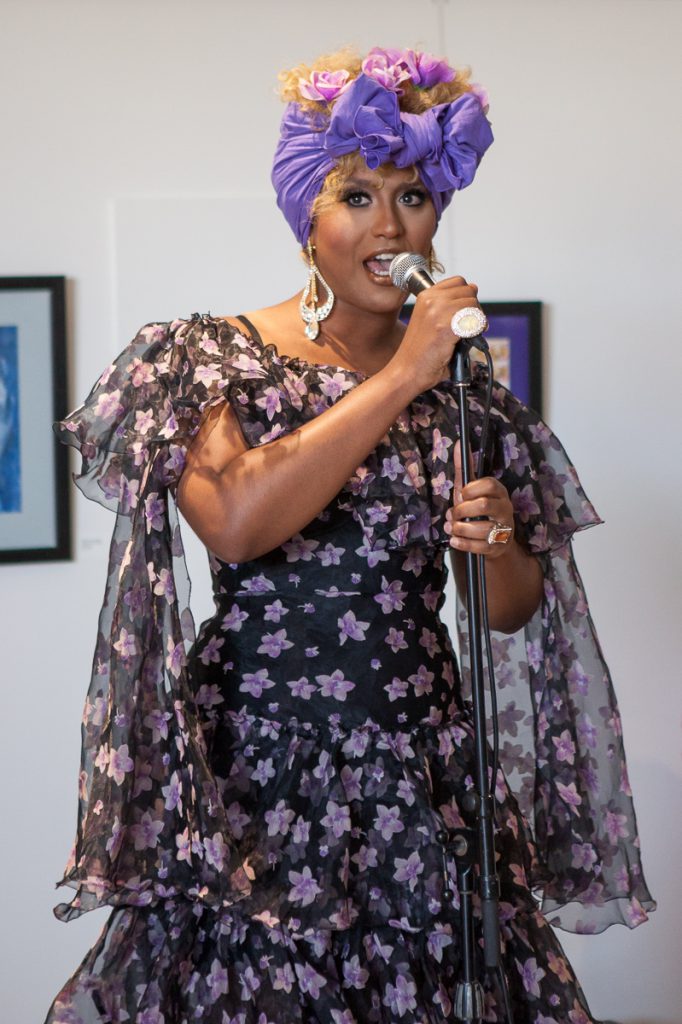 [Image: Honey Mahogany performs at the center.]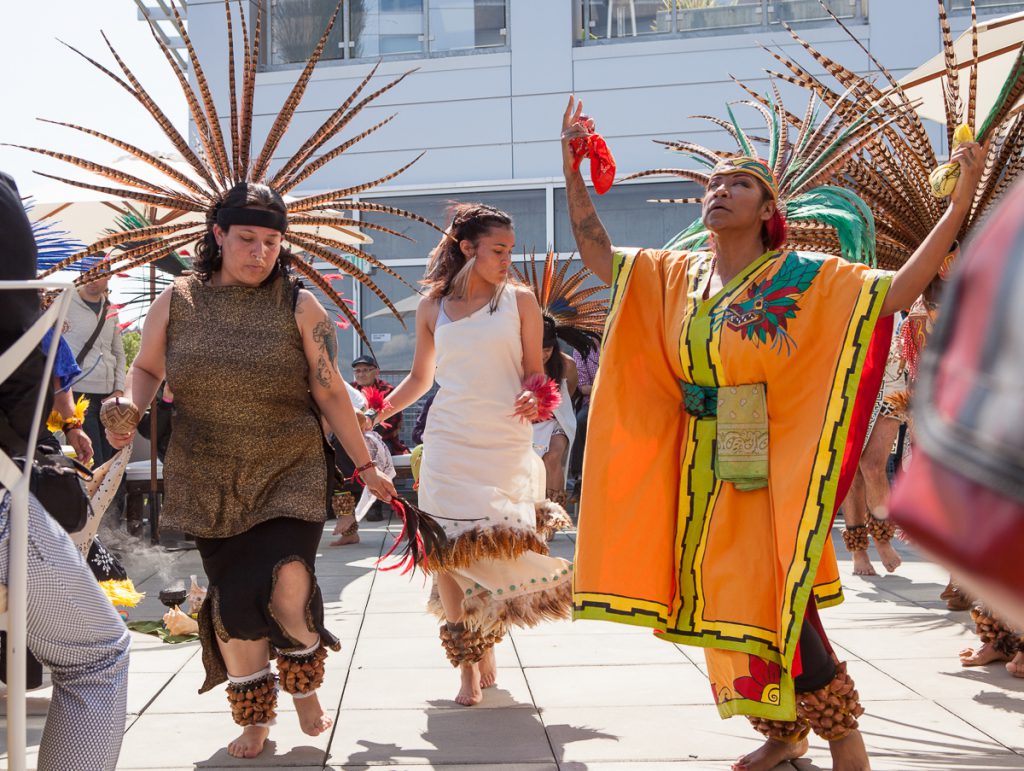 [Image: Indigenous dancers perform on the roof of the center.]
My full set of photos from the event is available on Flickr. If you use any of the photos, please credit Ziggy Tomcich for the first seven and me, Pax Ahimsa Gethen, for the rest. Thanks!