[Image: A giant inflatable "Trump Chicken" looms in front of San Francisco City Hall.]
Yesterday I returned to San Francisco's Civic Center for yet another anti-Trump demonstration, the Tax March. Like the Women's March, the Tax March was held simultaneously in dozens of cities. I helped update the Wikipedia page on the event as well.
The purpose of this event was to protest Trump having not released his tax returns, despite promises during his campaign that he would do so. March organizers and participants didn't necessarily think that these marches would pressure him into releasing them, but hoped to spotlight the lack of transparency in the Trump administration.
Speakers at the San Francisco event included Board of Supervisors member Jane Kim, House Minority leader Nancy Pelosi, and investigative journalist David Cay Johnston, who was mailed a page from Trump's tax return and revealed it on the Rachel Maddow Show last month. As she did on Arts Advocacy Day, Kim said "I'm not afraid to call Donald Trump an enemy of this state." Pelosi pointed out that Democrats have raised motions for Trump to release his taxes every week in Congress.
[Image: Jane Kim speaks at the rally.]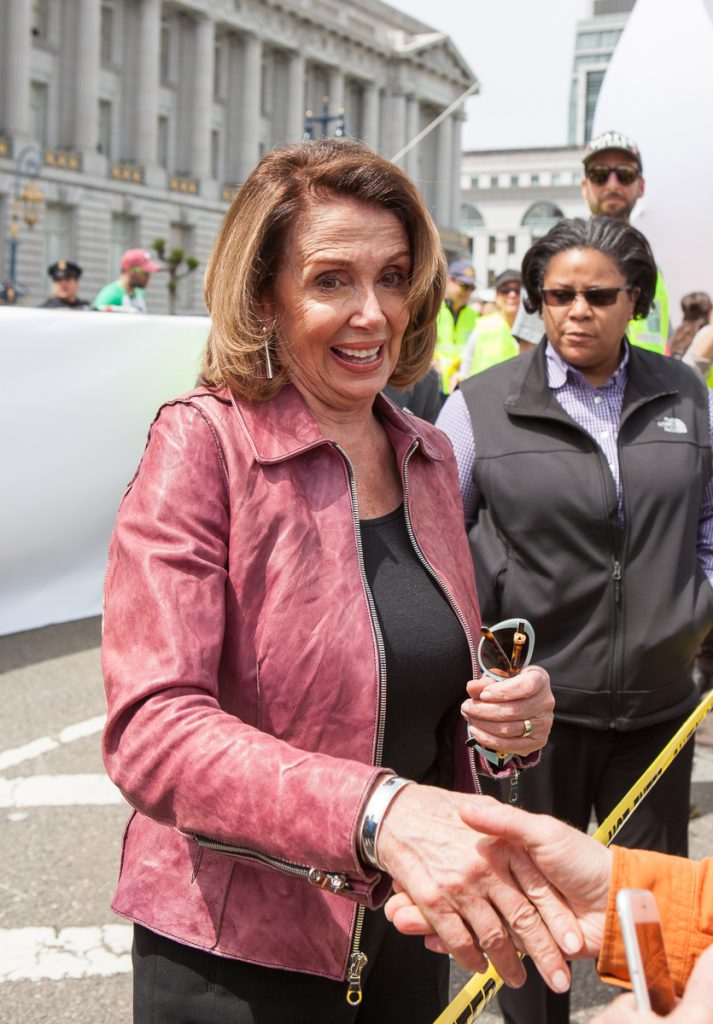 [Image: Nancy Pelosi greets rally attendees. I was nearly trampled by people seeking handshakes and selfies when they caught sight of her.]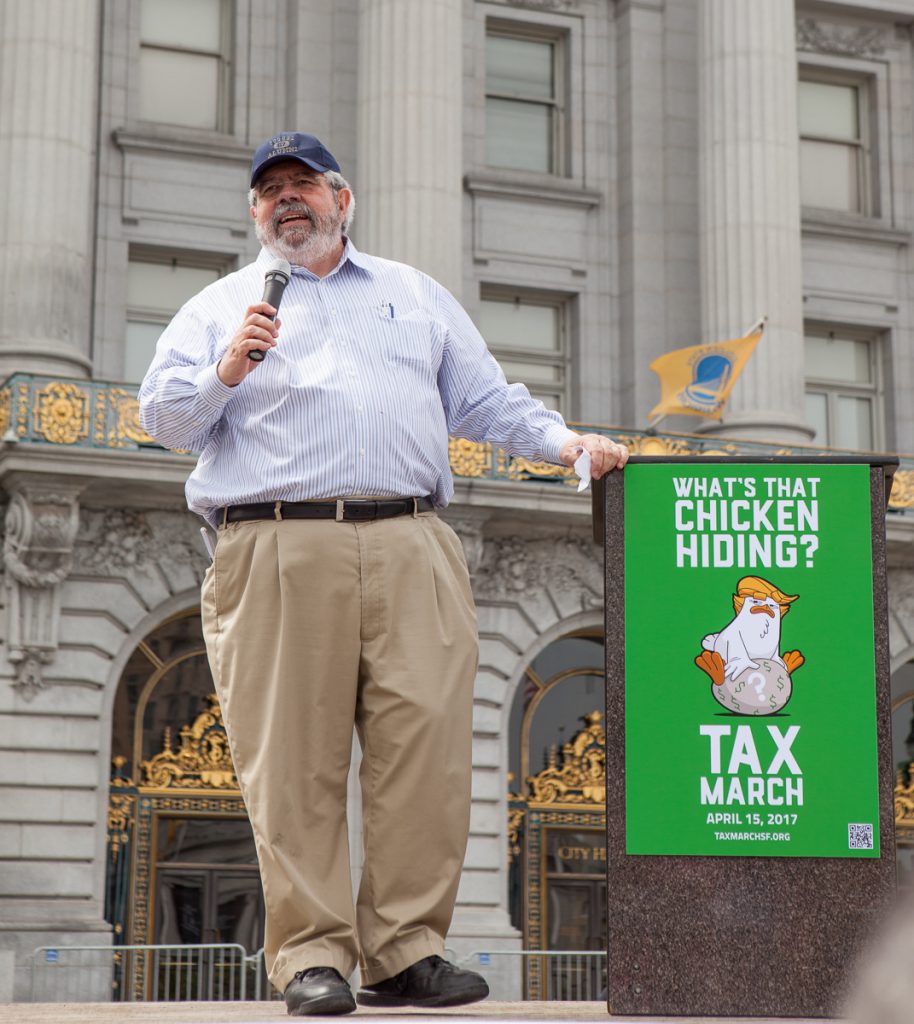 [Image: David Cay Johnston speaks at the rally.]
Also featured at the rally were three giant inflatable chickens. I watched the last and largest of them being inflated just before the start of the rally, to cheers from the crowd.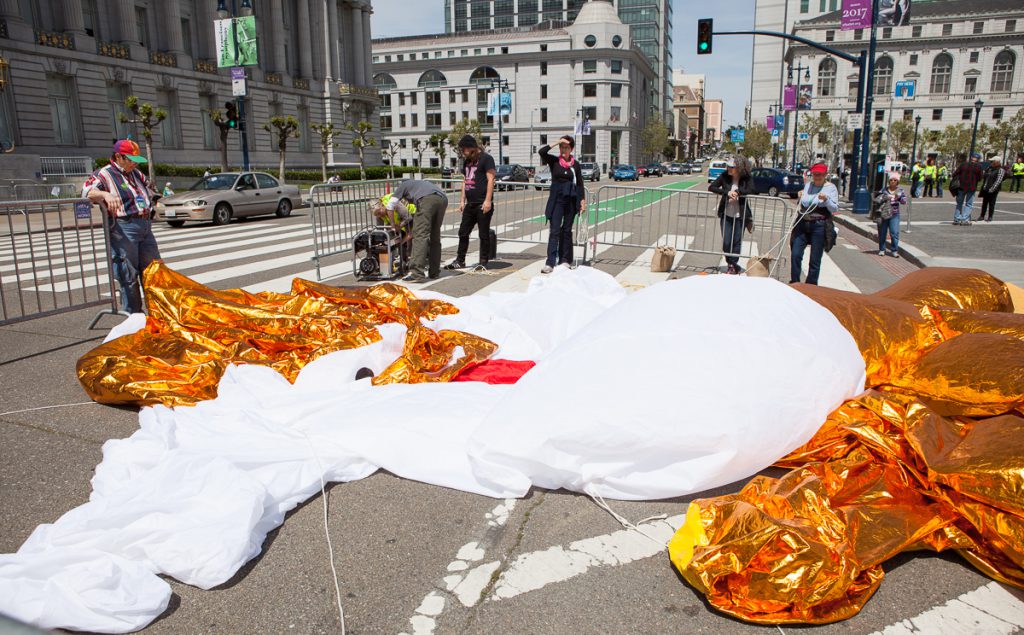 [Image: A Trump Chicken lies in the street just before being inflated.]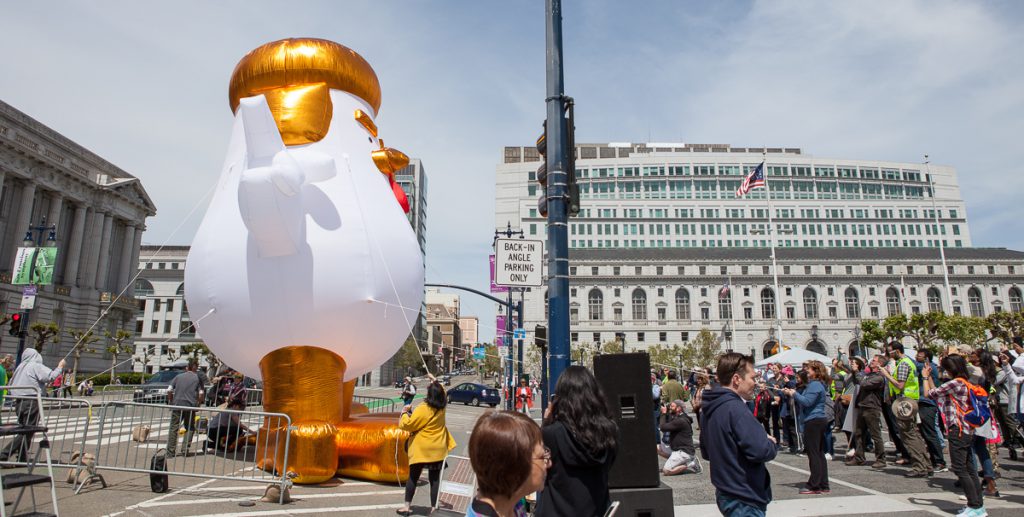 [Image: The fully inflated Trump Chicken rises before the crowd.]
Thousands of people filled Civic Center for the rally and Market Street for the march, which ended at Justin Herman Plaza.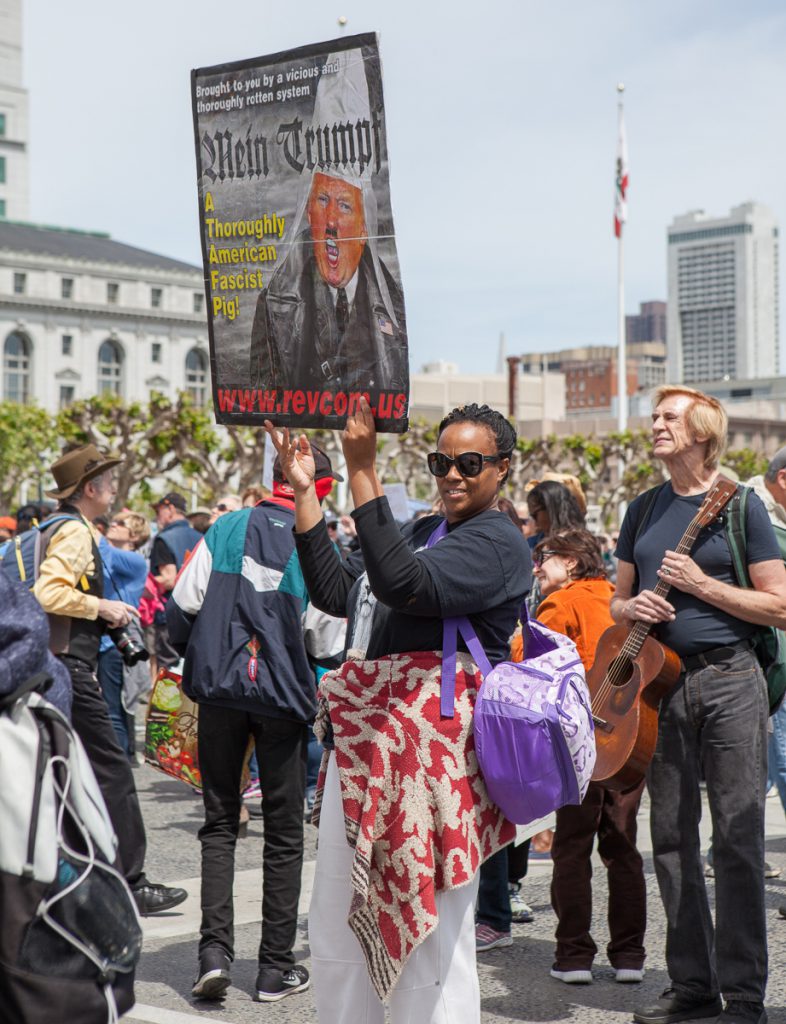 [Image: A Tax March attendee at Civic Center holds a "Mein Trumpf" sign.]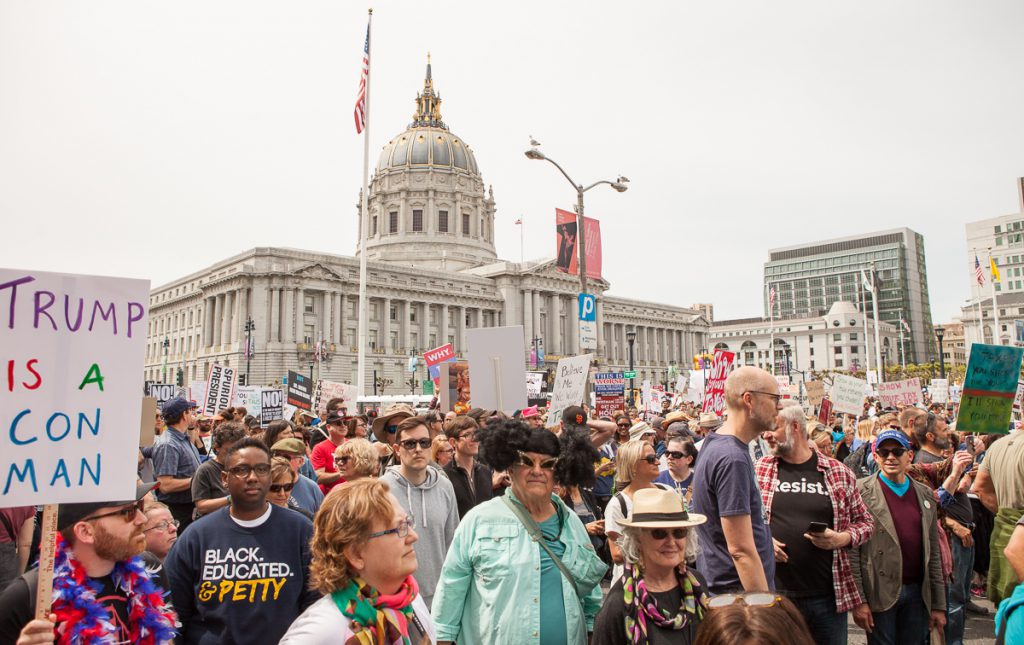 [Image: The crowd leaves Civic Center and heads toward Market Street.]
[Image: Tax Marchers head down Market Street.]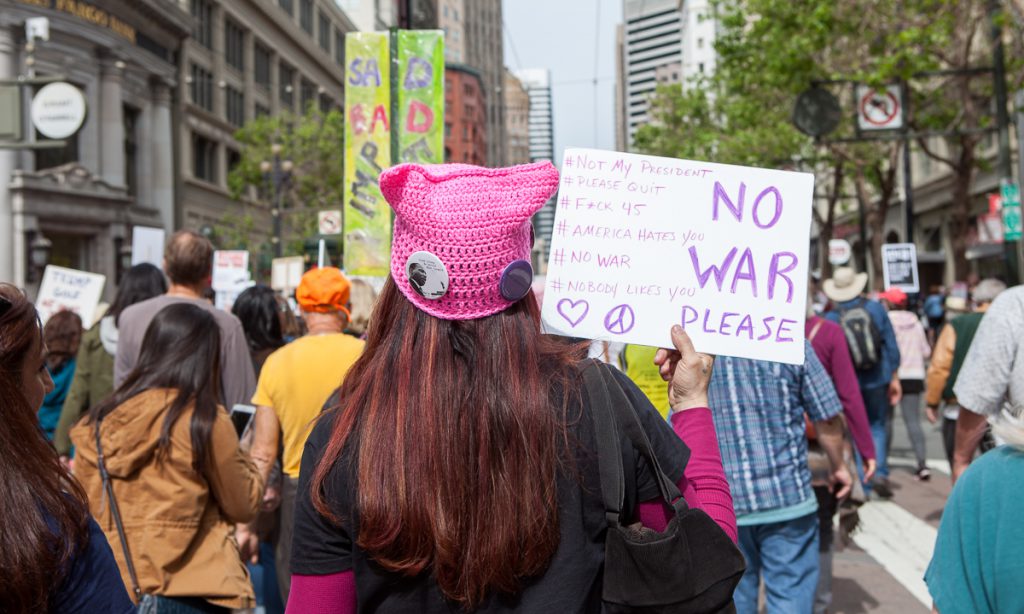 [Image: A Tax Marcher in a "pussyhat" has words for the President.]
While the march and rally were well-attended, there were sound and accessibility problems. The audio speakers were inadequate for the crowd size and had frequent, squealing feedback, and there was no sign language interpretation. At least two of the featured speakers had difficulty getting on and off of the flatbed truck that served as a stage, with one of them actually falling.
I hesitate to criticize logistics at events like this as I know volunteers are perpetually overworked and underfunded, but sound problems in particular have been a recurring theme at rallies I've attended this year. Messages voiced at these events are important and deserve to be heard by as many people as possible. Hopefully more funding can be raised to address these problems in the future.
My full set of photos from the rally and march is available on Flickr. Most of them are also on Wikimedia Commons, alongside those of other contributors. Please credit me as Pax Ahimsa Gethen if you use any of my photos, thanks!