[Image: The four-piece band Afrofonix performs.]
On Friday night I attended an evening of song, spoken word, and fellowship with black people in the LGBTQIA community as part of the R/evolve Oakland Pride celebration. It was a moving, intimate experience, which made me feel closer to the black community than ever before.

[Image: Blackberri sings while playing the guitar.]
The evening began with an invitation to call out names of our ancestors. Blackberri, an elder whose work is in the Smithsonian, then led us in a deep breathing exercise (with which I was very familiar from singing lessons). We then watched a video of images from the Civil Rights era set to music. Blackberri started singing along, and we all joined in. Then he performed his own songs for us on guitar.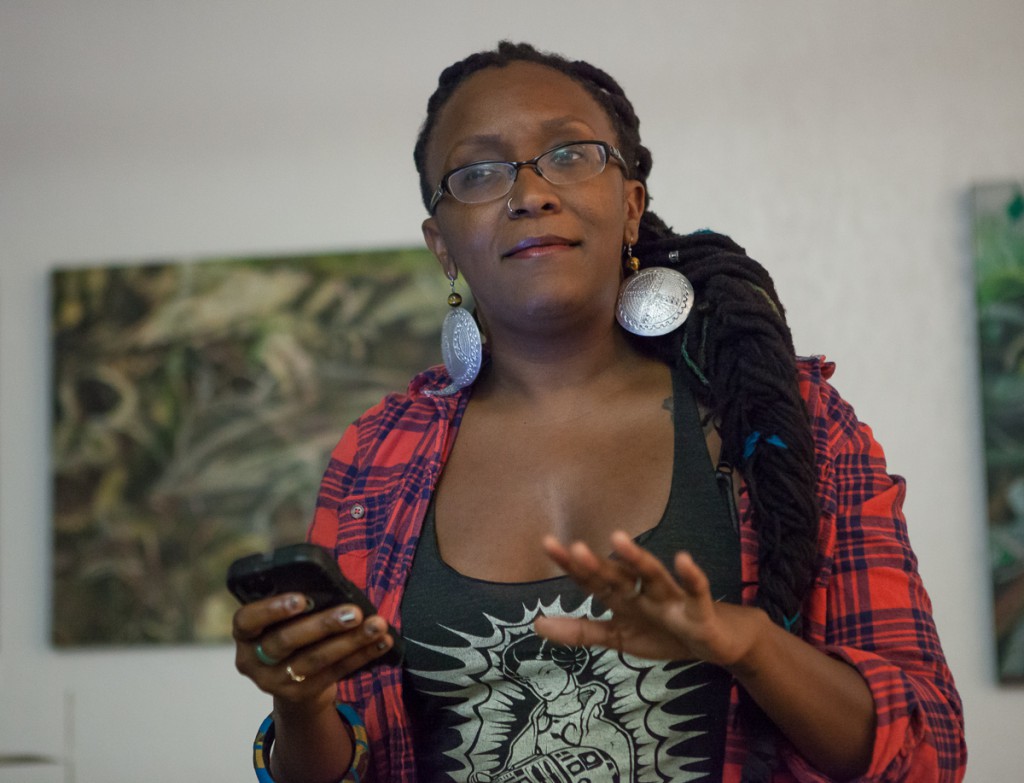 [Image: An author reads a selection for the audience from a smartphone.]
We watched a moving video monologue by a black trans woman. Then the next performer, whose name I didn't catch unfortunately, did a entertaining reading of a piece.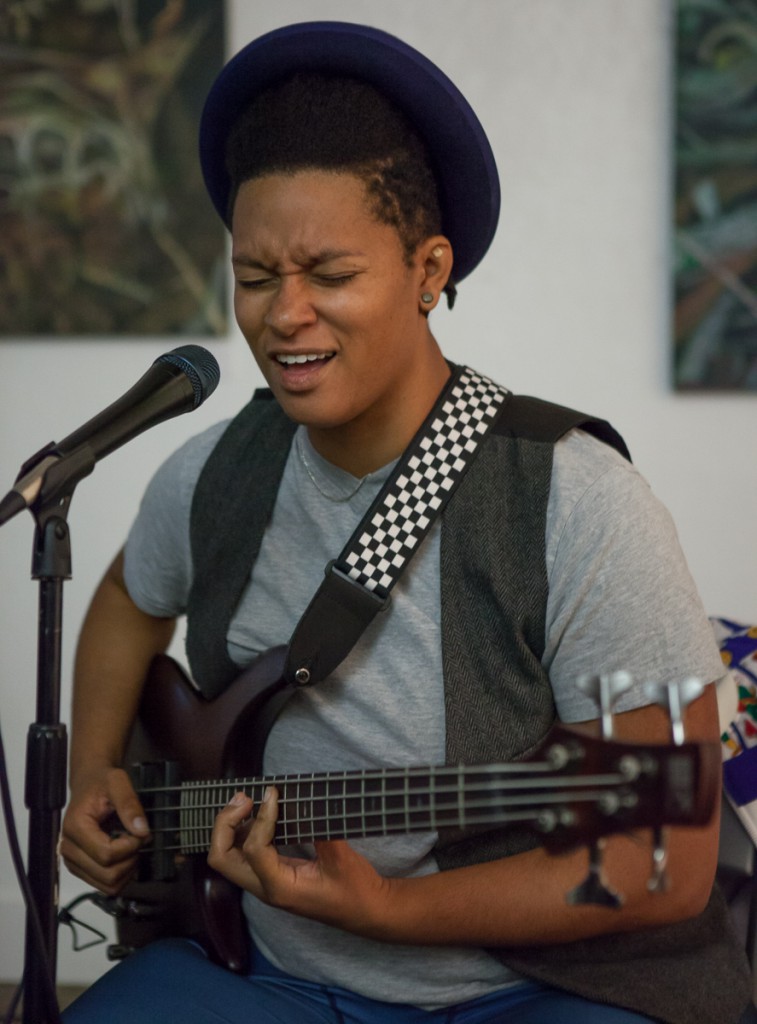 [Image: Jay-Marie singing and playing the bass.]
Jay-Marie did a solo bass and vocal performance, which I loved and which reminded me that I need to practice bass more often.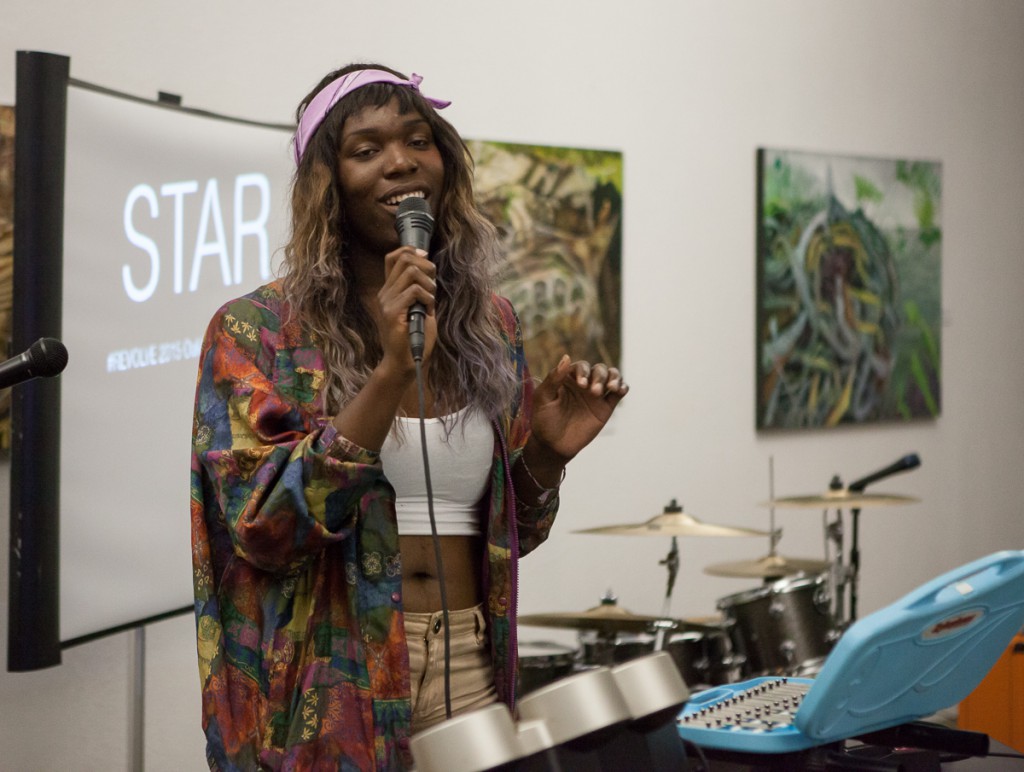 [Image: Star Amerasu singing.]
AH-Mer-AH-Su, aka Star Amerasu, gave a high-energy live-looping performance with vocals, percussion, and some sweet dance moves.

[Image: The lead singer and drummer from Afrofonix perform.]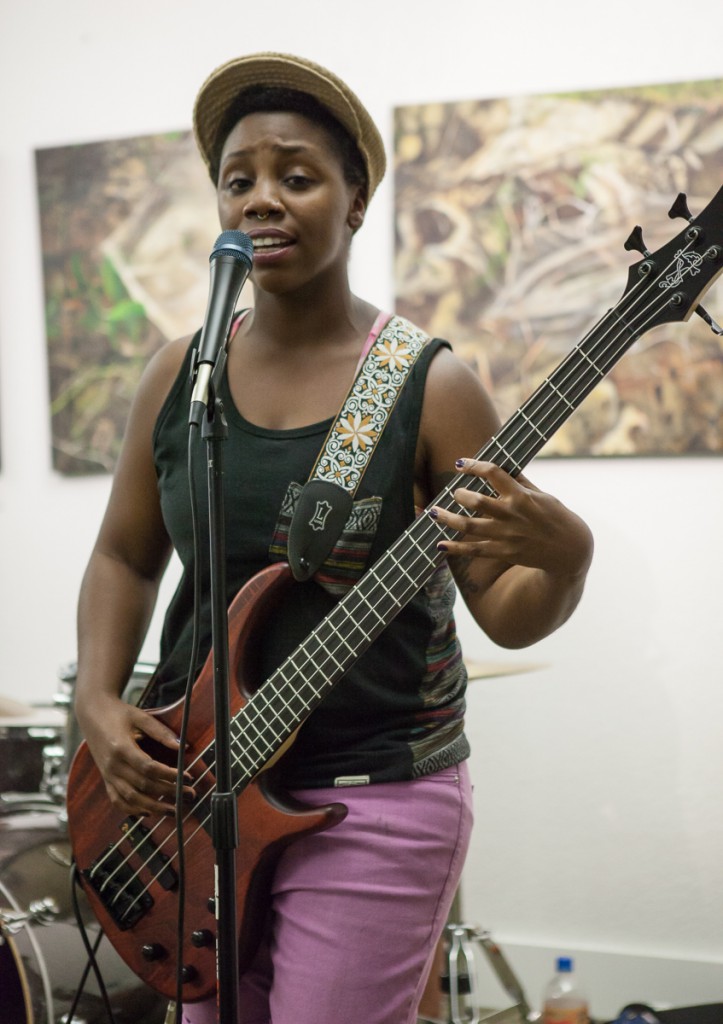 [Image: The bass player from Afrofonix sings.]
The band Afrofonix closed out the night, with soulful and stirring music of solidarity and revolution.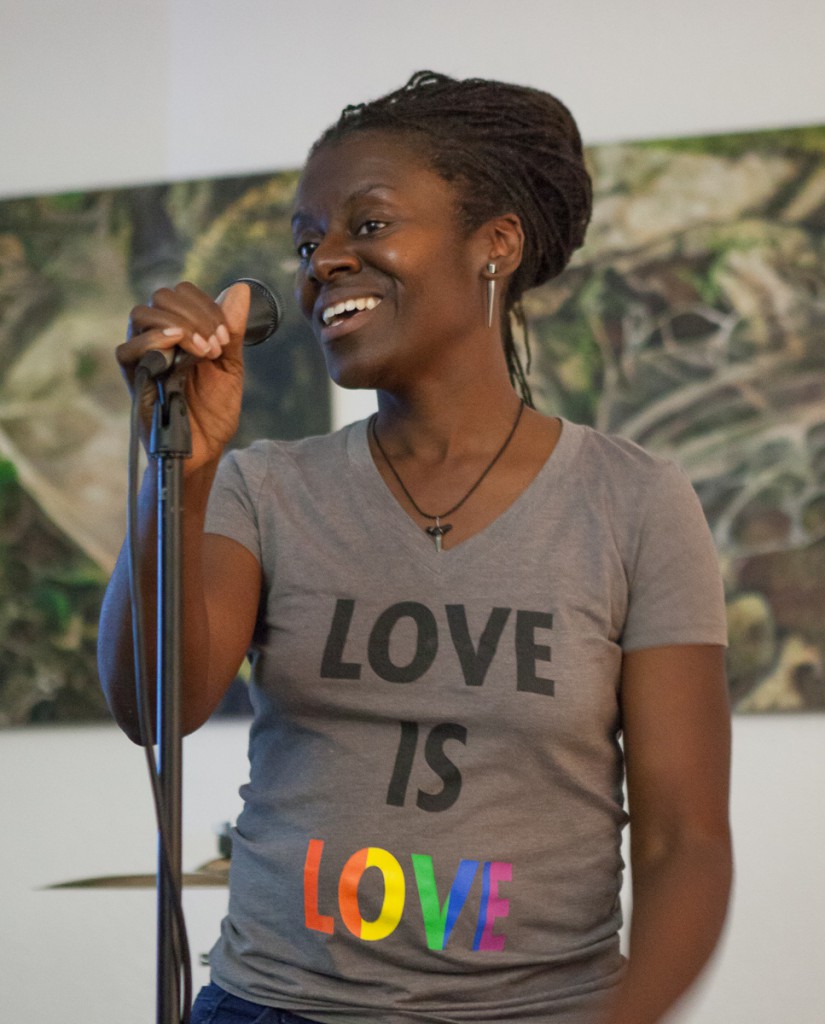 [Image: Kin Folkz smiles while speaking into a microphone. Their T-shirt reads "Love is Love."]
I'm grateful to Kin Folkz (who reached out to me when I posted on the Facebook event about taking photos), Spectrum Queer Media, and all others who put together this event. Part of why I've felt distant from the black community, aside from what I've posted about previously, is the perception that it's not particularly LGBTQIA-friendly. I attributed a lot of this to conservative Christian values, but even more seemingly-progressive voices can be surprisingly hostile.
So to be in a room surrounded by queer and trans black people was amazing. There was a spiritual energy to the celebration, but it felt primal, not Christian. I also noticed that nearly all of the performers and organizers wore a natural hairstyle, which given my own hair-story made me feel even more at ease.
As usual, I've posted the full set of photos to Flickr. I'm looking forward to spending more time getting to know the local black LGBTQIA community.