[Image: Ayr sings and plays acoustic guitar on stage at Omni Commons. A drummer plays in the background.]
On Saturday I attended a fundraiser for Omni Commons, a community center in Oakland that hosts numerous Bay Area collectives, including Food Not Bombs. My friend Saryta, whose book about animal liberation I wrote about recently, volunteers for FNB, and helped organize this event.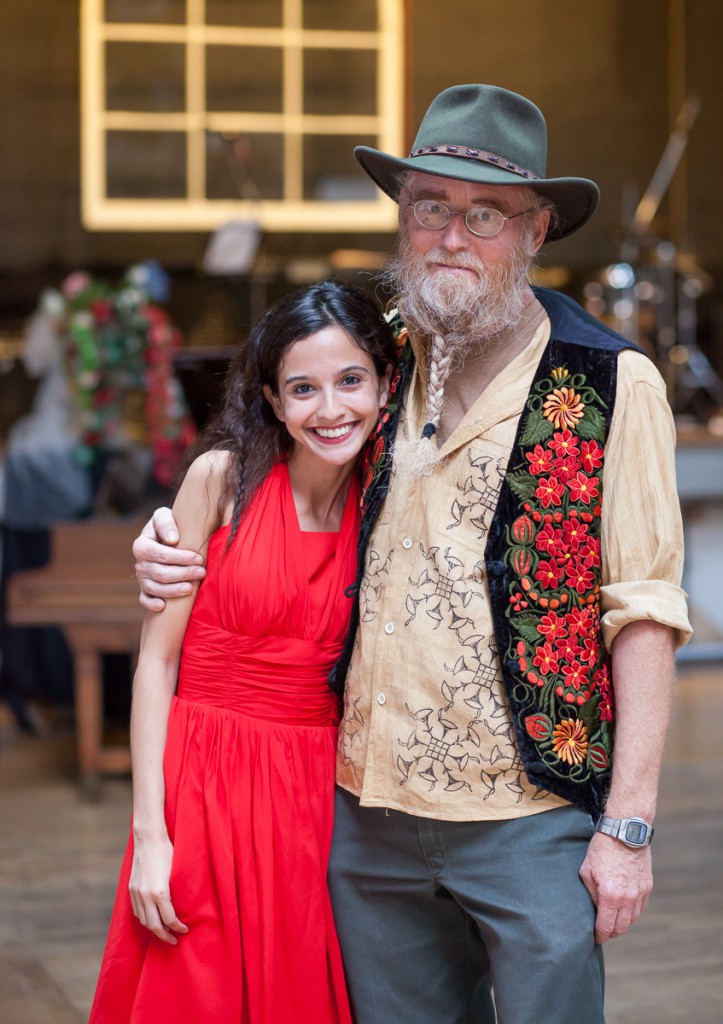 [Image: Saryta and Arthur, two of the organizers of the Omni Commons Love Party.]
The event featured an open mic and several musical performances. I would have loved to stay and watch all of them, but my partner Ziggy and I had to get up early the next morning for a race, so I only caught the open mic and the first three acts: Ayr (pictured at the top of this post), Beet the System, and The Bogues.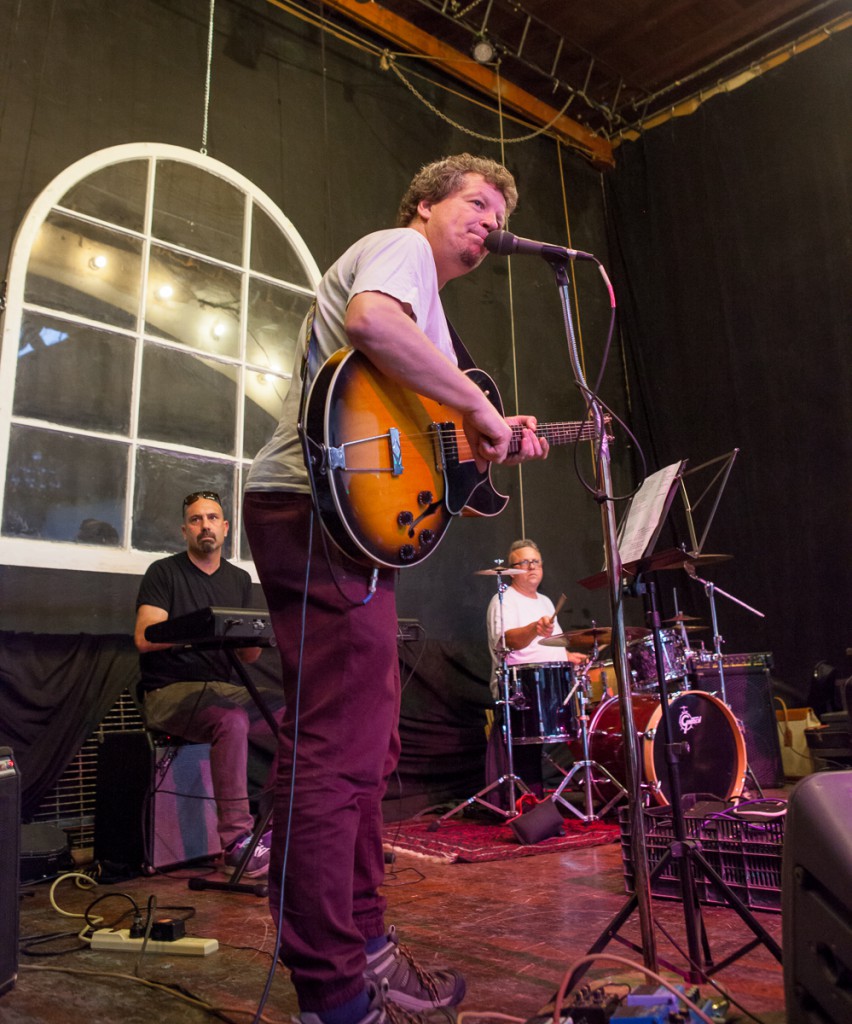 [Image: A guitarist, keyboard player, and drummer from Beet the System perform on an indoor stage.]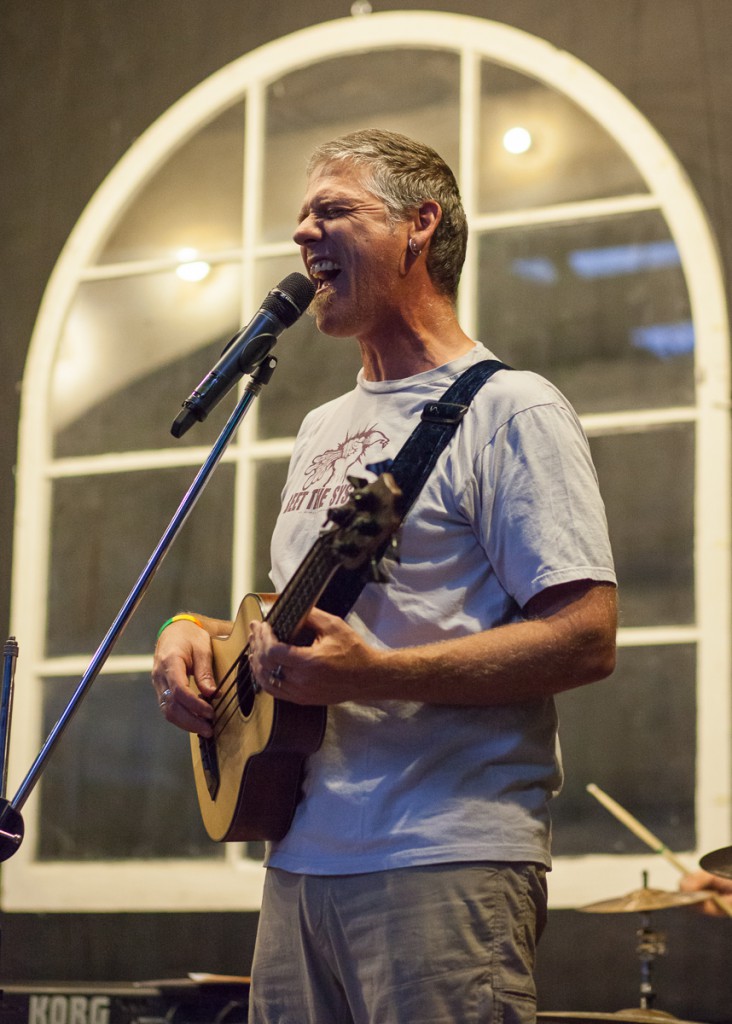 [Image: A member of Beet the System sings and plays ukelele on an indoor stage.]
The Bogues featured a particularly eclectic group of instruments, including accordion, violin, and autoharp. They really got the crowd dancing.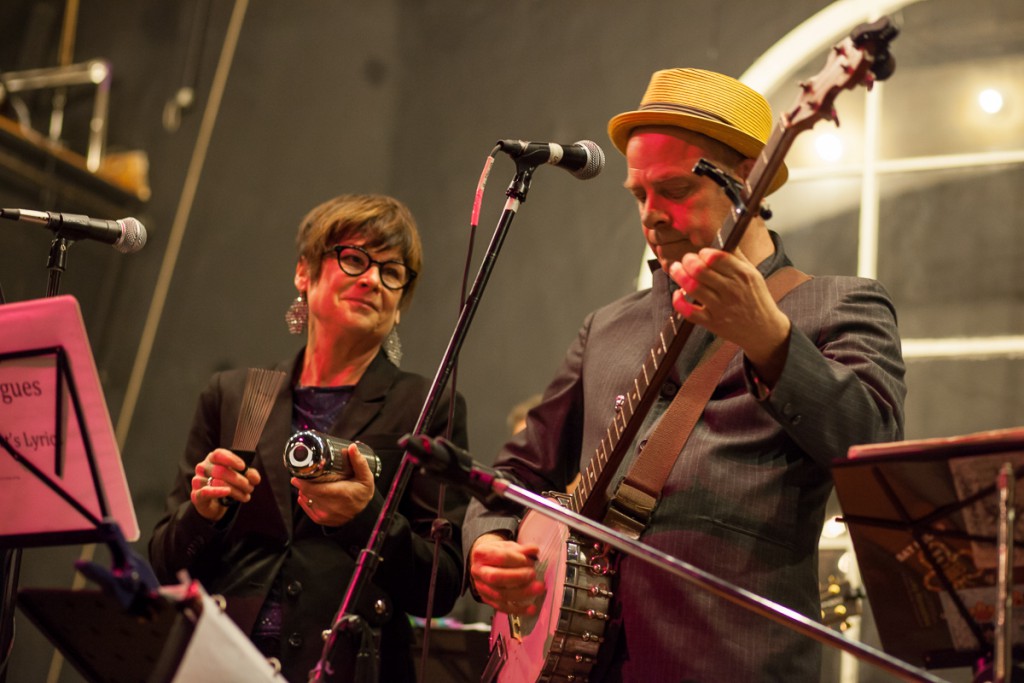 [Image: Members of The Bogues play banjo and percussion on an indoor stage.]
Food Not Bombs provided an impressive vegan buffet. When I mentioned that I was running a half marathon the next morning, they loaded up my plate with an embarrassing amount of food.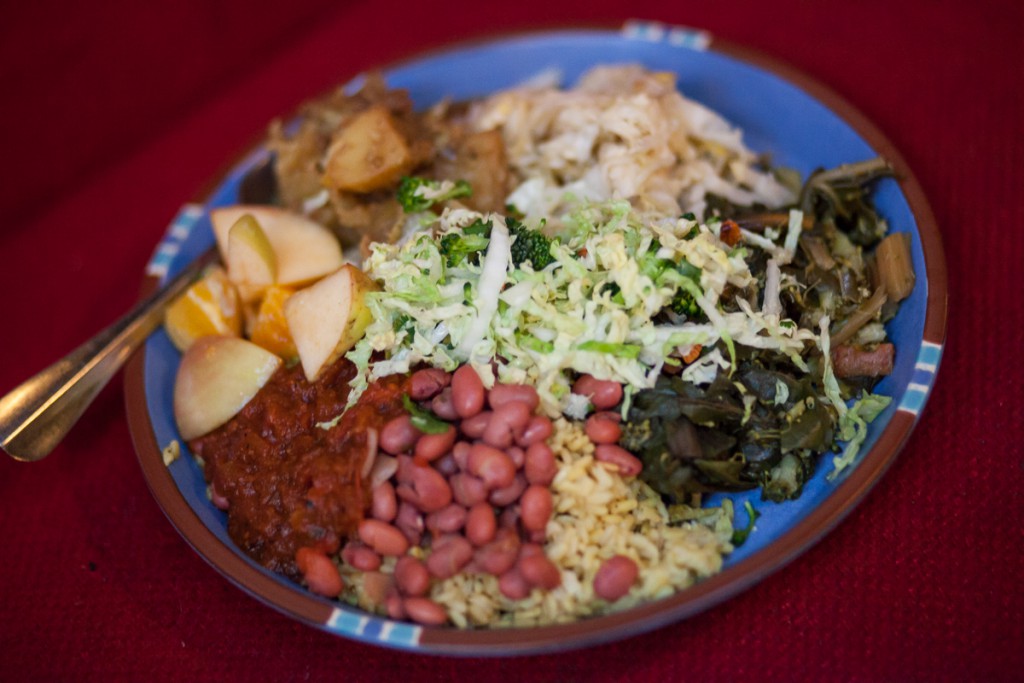 [Image: A plate overloaded with beans, grains, vegetables, and fruit.]
Between that meal, Saryta's home-baked cookies and cupcakes, and the sumptuous Valentine's Day dinner I had at my friend Phil Gelb's underground vegan restaurant the following evening, I probably ate two full marathons' worth of calories. I have no regrets.
I've posted my full set of photos from Omni Commons to Flickr. Please credit me as Pax Ahimsa Gethen if you use any of them, thanks!