[Image: George Porter Jr. singing and playing electric bass on an indoor stage.]
As anyone visiting my Funcrunch Photo web site might guess, concert photography is my specialty. I haven't done much of it lately, but from 2008-2012 I photographed a large number of musicians. Now that I've given up trying to make an actual living at photography, I'm making more of my older photos available to Wikimedia under a Creative Commons license, for free sharing with attribution.
Rather than just uploading my files indiscriminately, I'm looking for artists I have good photos of who have Wikipedia pages that need (more) images. I took the top photo of George Porter, Jr. (performing with the Funky Meters) at the Blue Bear School of Music's annual benefit concert in San Francisco. I was the (semi-)official photographer for Blue Bear for several years, and got to see a number of great acts.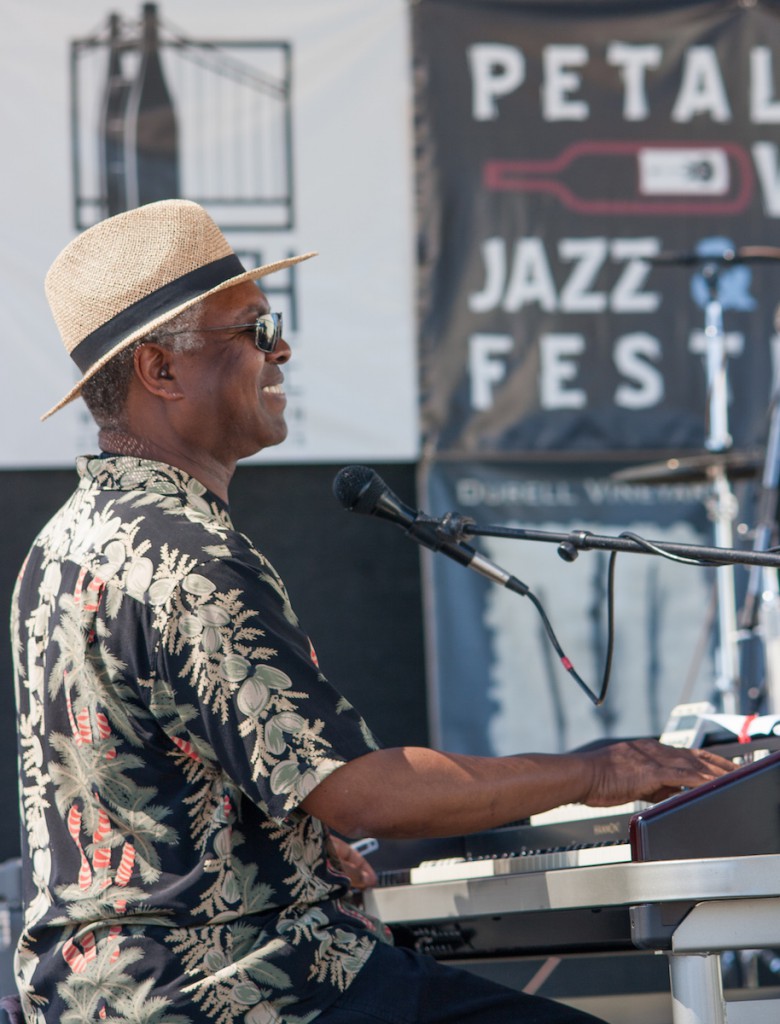 [Image: Booker T. Jones playing keyboard on an outdoor stage.]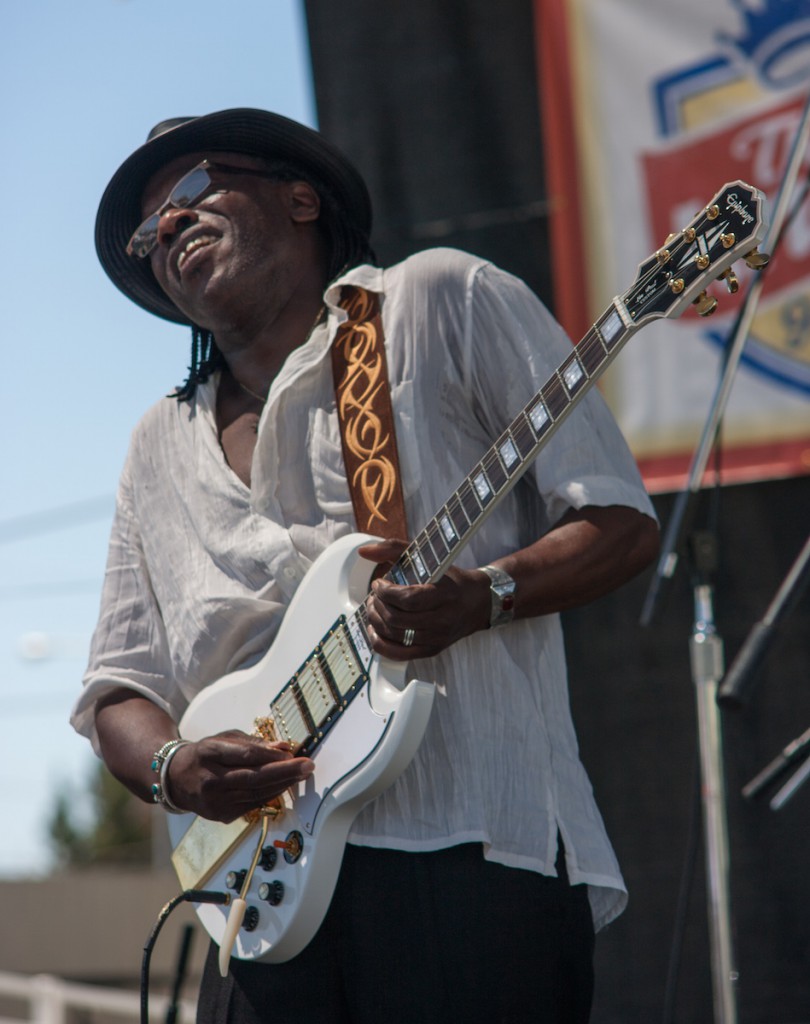 [Image: Joe Louis Walker playing electric guitar on an outdoor stage.]
I shot the above two images, of Booker T. (performing with the MG's) and Joe Louis Walker, at the Petaluma Wine, Jazz, and Blues Festival in 2009. I was just an audience member for this concert, not there in any official capacity, and it was literally 100 degrees out, but I still had a good time watching and photographing the musicians.
You might notice that all of the images in this post are of black folks; that's no accident. I've taken plenty of photos of white musicians, several of which I've uploaded to Wikipedia as well. But I'd like to increase quality coverage of people of color on that platform, as well as everywhere else.
Speaking of black musicians, I'm aware of the current hubbub surrounding Beyoncé, but for self-care reasons I'm choosing not to contribute to the discussion right now. For one black activist's perspective on her video and Super Bowl performance, I recommend checking out today's Maris Jones essay in Black Girl Dangerous.
So back to photography: I'd like to shoot more concerts and other events, but my equipment is aging and needs replacement. I could really use more funds to support my work. If you have the financial means, please consider supporting me on Patreon or leaving me a tip.  Any amount is greatly appreciated!