[Image: Meklit performs with other musicians on an outdoor stage. The canopy reads Yerba Buena Gardens Festival.]
Yesterday I returned to Yerba Buena Gardens for the final concert of the season: Ethiopian-American singer-songwriter Meklit. I'd been looking forward to seeing her ever since hearing her music played during the intermission of a previous concert.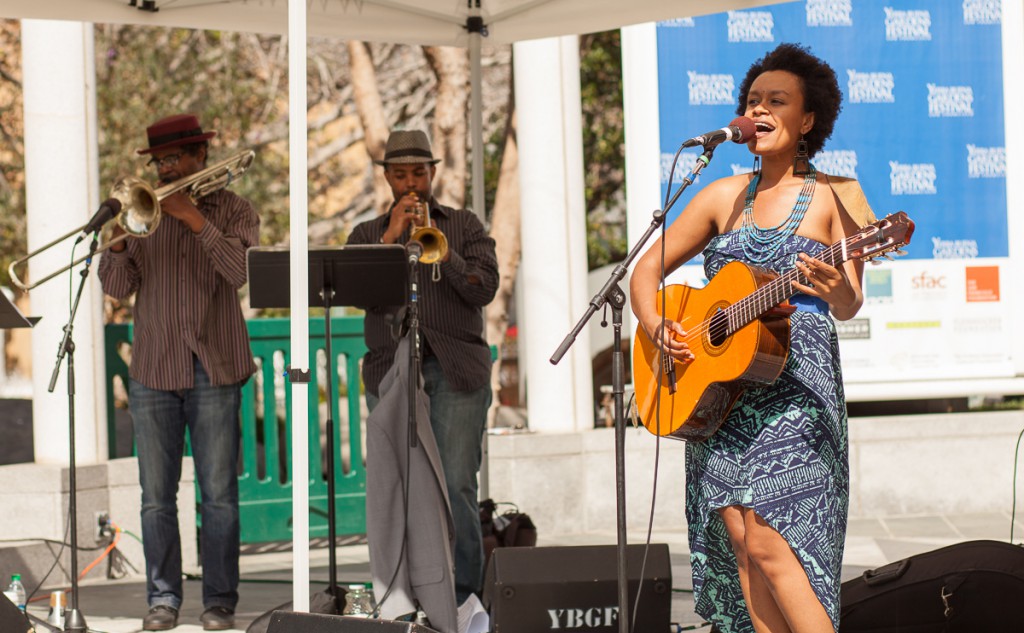 [Image: Meklit sings and plays guitar on an outdoor stage. Trombone and trumpet players play in the background.]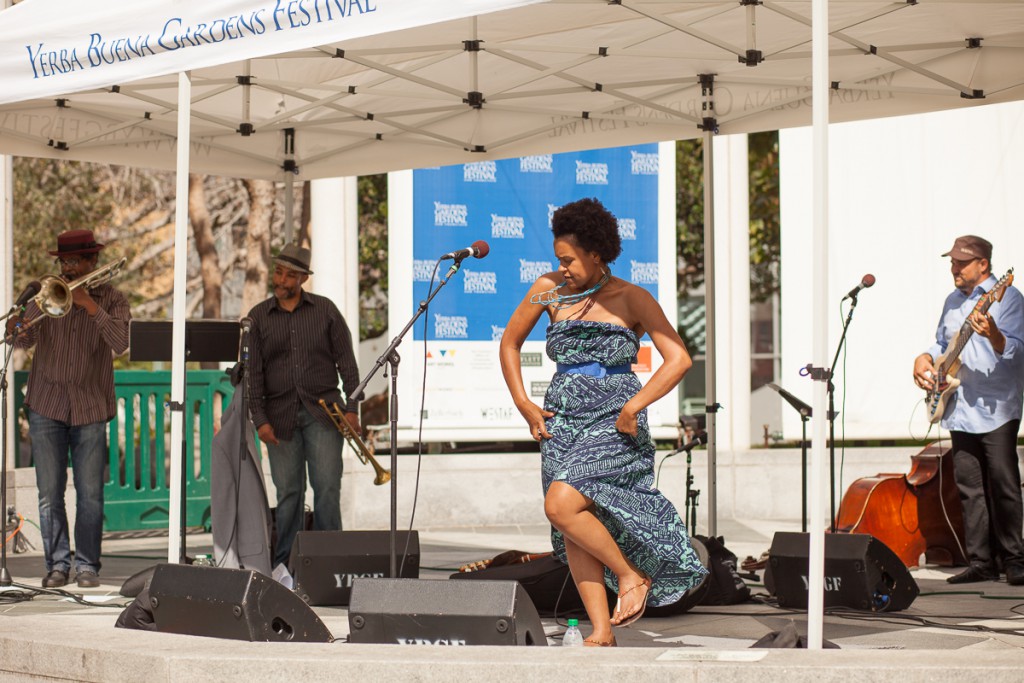 [Image: Meklit dances on an outdoor stage, with other musicians playing in the background.]
The performance was wonderful, as I expected. The weather was also beautiful, though warm enough that a canopy was erected to shade the musicians, making photography a challenge with the contrasting light.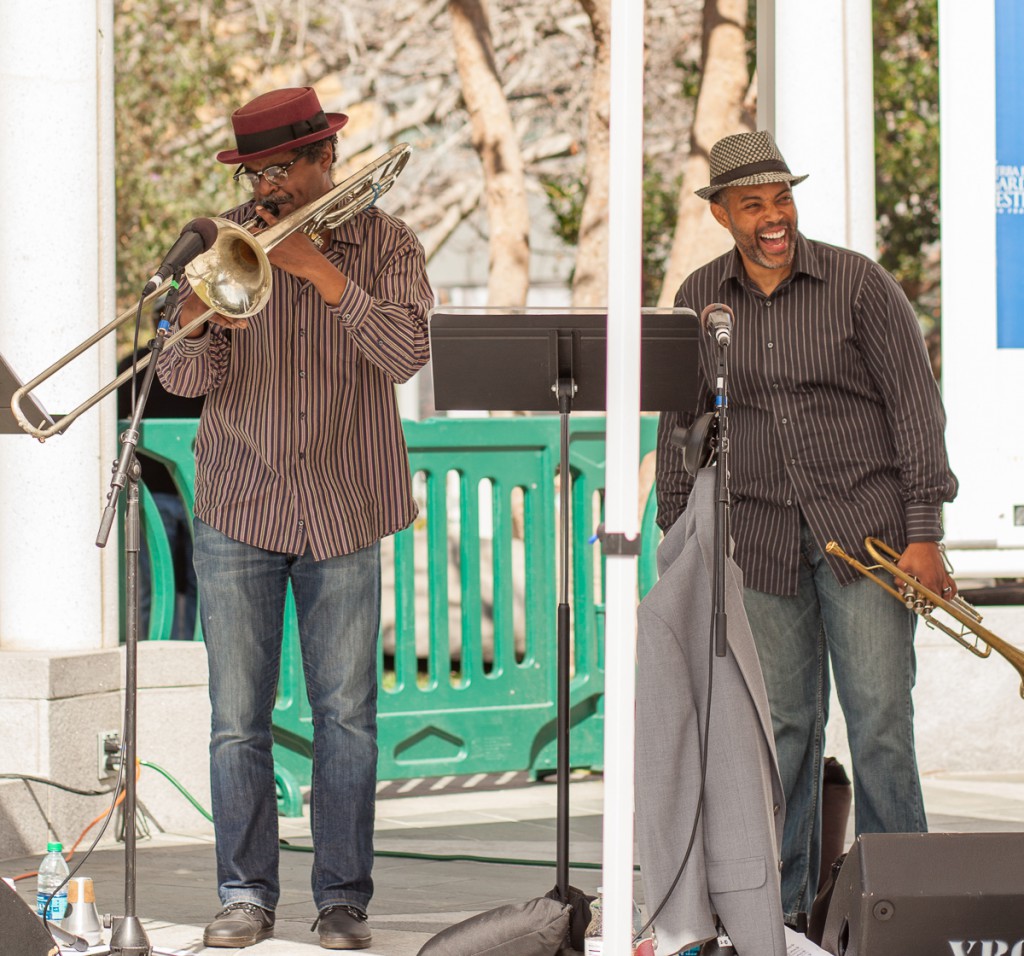 [Image: A trombone player plays while a trumpet player next to him smiles and laughs.]
The band was excellent and fun to watch.

[Image: A drummer plays on an outdoor stage, with an upright bass player in the background.]

[Image: An electric bass player performs on an outdoor stage.]
The rhythm section was in the pocket. I especially enjoyed watching the bass player, though unfortunately I didn't get many shots of him playing upright. I had to put down the camera and just watch and listen for awhile.
Really glad I had a chance to see this wonderful artist, who was performing here exactly ten years after her professional debut at the same location. For an encore, the band performed the song "Kemekem (I Like Your Afro)", as seen in this great video:
I've enjoyed this Yerba Buena concert series, and look forward to next year's. As usual, I've uploaded all of the photos to Flickr. If you like my work, please consider supporting me on Patreon or leaving me a tip.