[Image: Buster, a steer with curly dark brown hair, stands in a field surrounded by smiling human friends.]
Update, July 2016: Since publishing this post I have left Direct Action Everywhere (DxE). My points about animal rights still remain.

Direct Action Everywhere, the animal liberation group I'm currently involved with, has come under fire for (amongst other things) not promoting veganism. This charge is misleading. As my friend and DxE co-founder Wayne Hsiung explains, we do not condone the use of non-human animals for food, clothing, or any other purpose. However, the mainstream conception of veganism puts the focus on humans and our desires and vanity, not on the primary victims of animal agriculture.
[Image: The face of Harvey, a calf with brown and white hair. A human with long blonde hair is holding his chin and looking into his eyes.]
The original definition of "vegan," a word coined by Donald Watson and his wife Dorothy, encompassed more than a plant-based diet; it was an ethical objection to violence. Unfortunately, that meaning has been almost entirely lost, and veganism is now largely seen as merely a dietary choice for privileged people. I respect those activists who are trying to reclaim the word, and simultaneously speak out against human oppression, such as Sarah K. Woodcock of The Abolitionist Vegan Society and Corey Wrenn of Vegan Feminist Network and The Academic Abolitionist Vegan. However, I have chosen to focus instead on the phrase "animal liberation," while fighting for the same goal as the abolitionists: Ending the property status of non-human animals. I believe DxE's increasing press coverage has shown it is possible to spread this message effectively without using or emphasizing the word "vegan."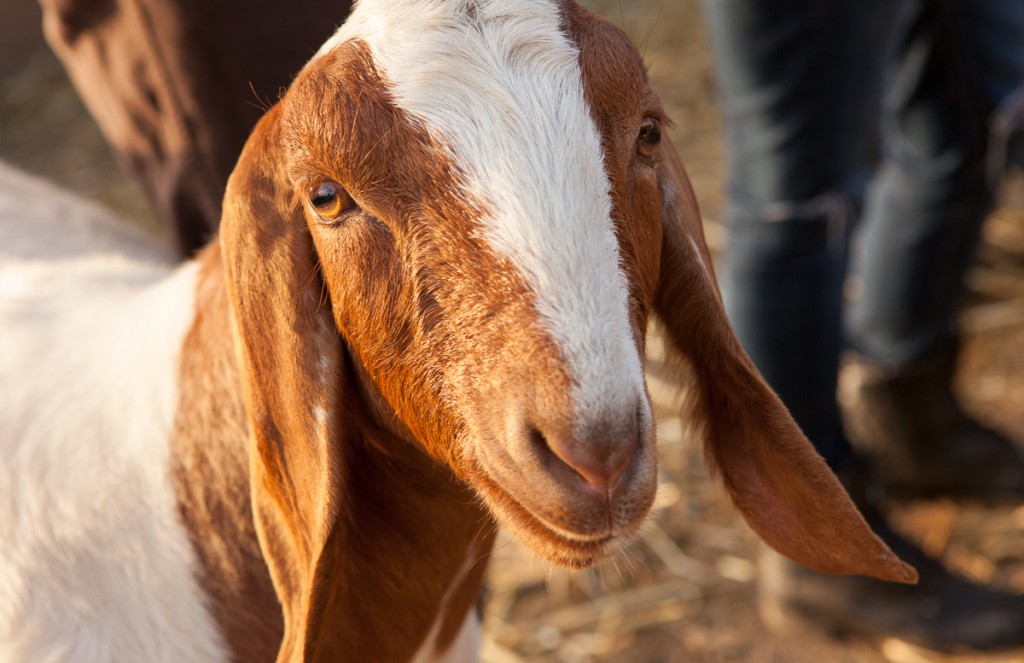 [Image: The face of Kush, a goat with brown and white hair.]
We activists are allies to our fellow animals, and we should be amplifying their voices, not just promoting the nondairy cheeses and faux flesh products that many see as somehow intrinsic to a vegan diet. There's nothing inherently wrong with these products (in my opinion), but companies like Whole Foods and Chipotle market them to keep vegans quiet about the bodies, eggs, and milk of murdered animals that they market to humans with healthy incomes. Instead of promoting their humane-washing, activists might consider volunteering with organizations like Food Not Bombs and the Food Empowerment Project, to make plant-based meals more accessible to people who are poor, homeless, or living in food deserts.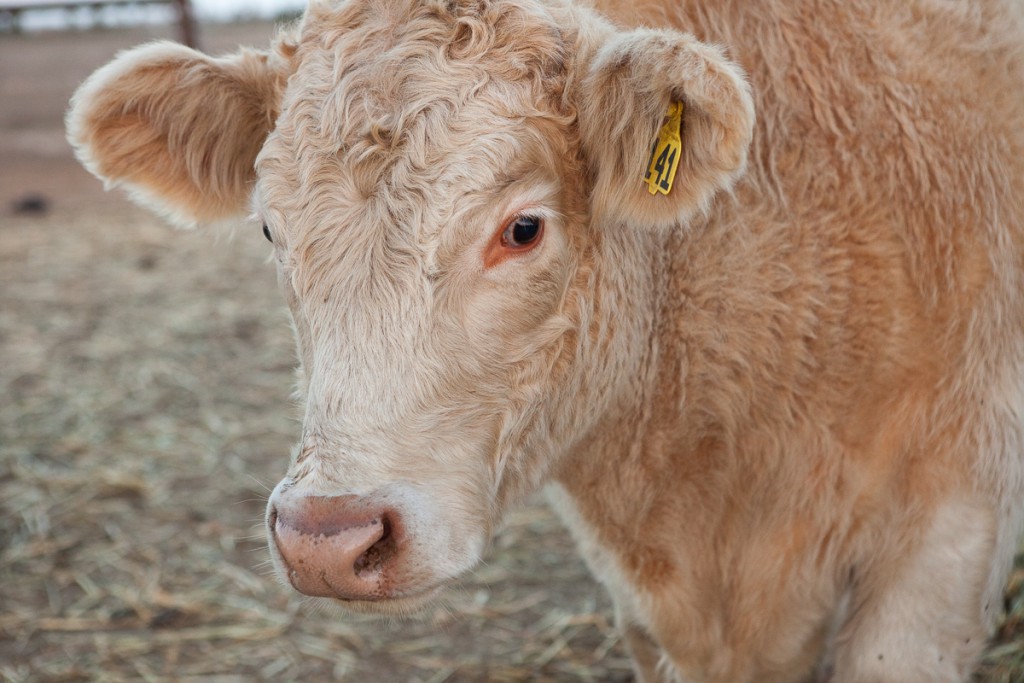 [Image: The face of Shiva, a steer with curly white hair.]
Regardless, our fellow animals should the focus in animal liberation messaging. Human activists should not be held up as the heroes of the movement. That would be like featuring white allies in promotional materials for #BlackLivesMatter, or cis allies in promotional materials for trans rights. Not that this hasn't been done before…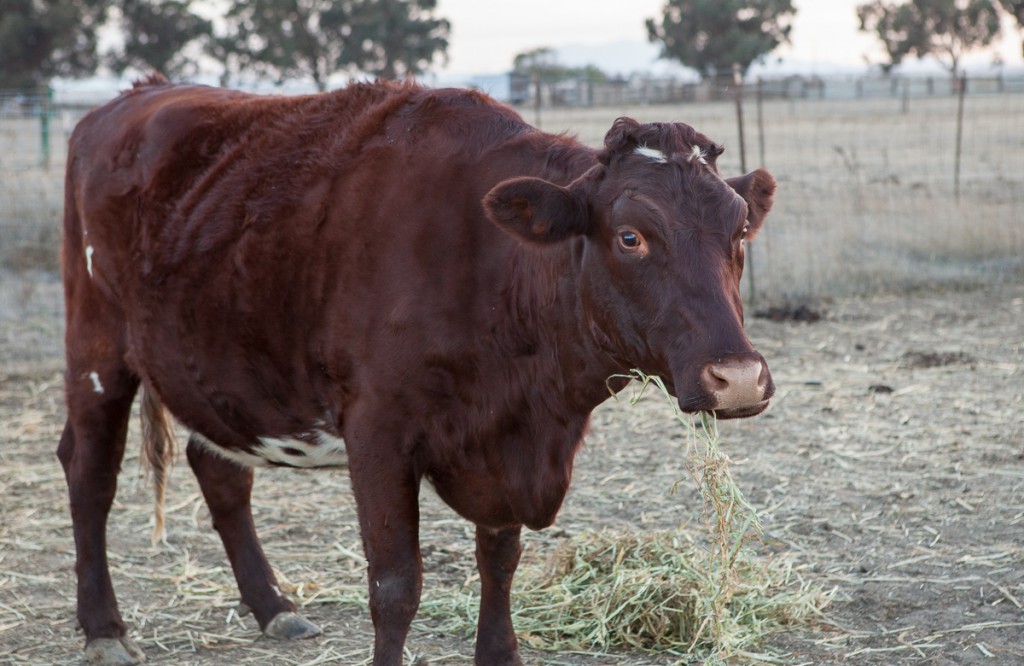 [Image: Mahalakshmi, a cow with brown hair, stands in a field chewing hay.]
The photos in this post were taken last November at PreetiRang Sanctuary. (Originally published on Facebook, I have now made the full set available on Flickr as well.) At PreetiRang, I had the pleasure of meeting Buster, the sixteen-year-old steer pictured at the top of this post. He would never have lived that long in the dairy industry, where he was destined to be killed mere weeks or months after being torn from his mother's side. Buster died last week, sadly, but he was surrounded by loving human and non-human friends. Every animal rights activist should make it a priority to visit a sanctuary if they can, to connect personally with the faces we fight for.