[Image: S. Bear Bergman speaks into a microphone.]
Last night I went to the Center for Sex and Culture in San Francisco to hear stories told by two trans men, S. Bear Bergman and Scott Turner Schofield. I'd been a fan of Bear's since reading his book The Nearest Exit May Be Behind You when I was just starting my gender transition three years ago. I wasn't familiar with Scott, but soon learned that last year he became the first openly trans actor to play a major role on daytime television (on The Bold and the Beautiful).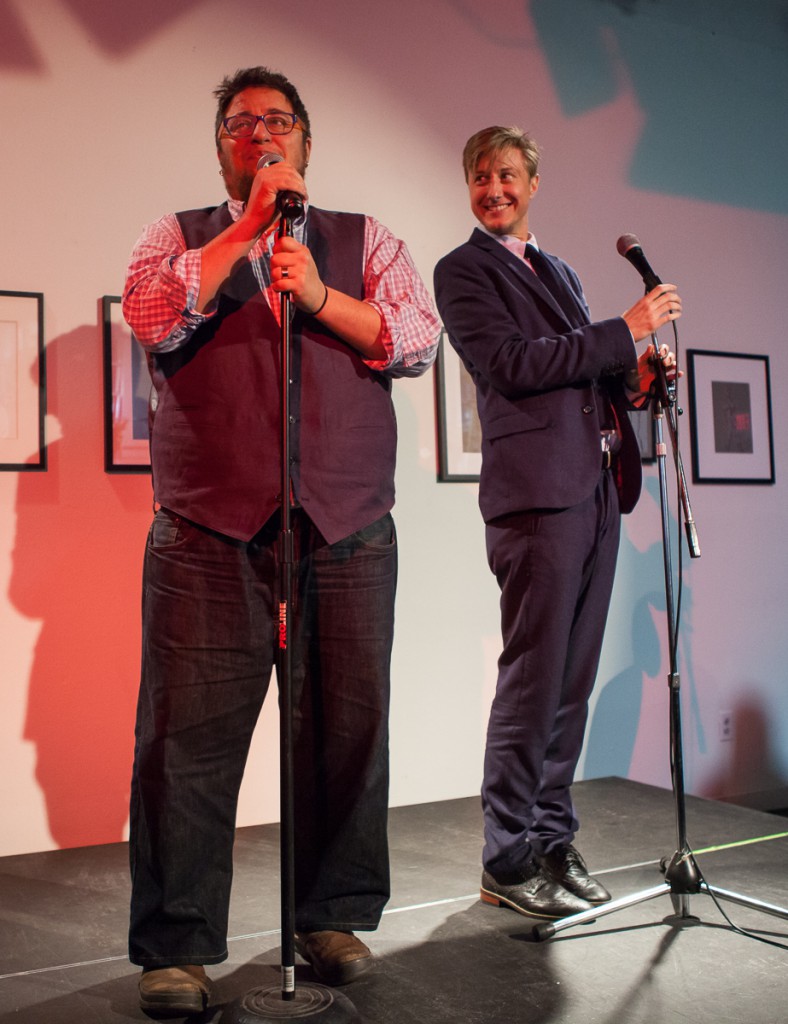 [Image: S. Bear Bergman and Scott Turner Schofield perform on an indoor stage.]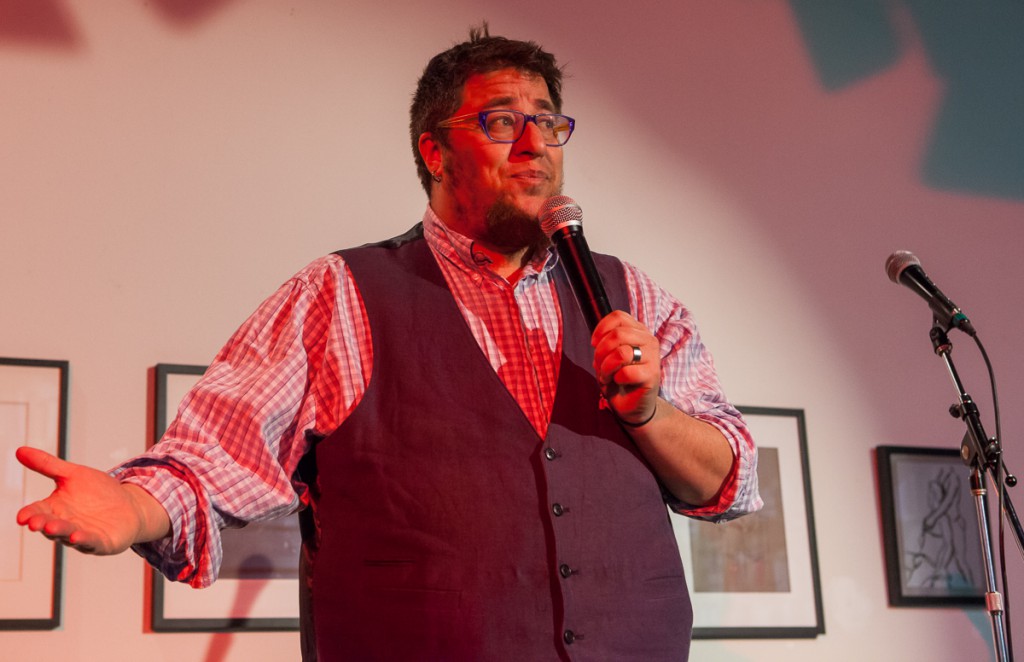 [Image: S. Bear Bergman speaks into a microphone.]
Reading Bear's book really appealed to me because of his non-binary gender identity, though his current lived experience is that of a trans man, and he now uses he/him/his pronouns. He also wrote a great essay on raising a son with his husband, another trans man, and dealing with the overwhelmingly gendered nature of children's products. Bear's humor about Jewish family traditions, which was included in his stories last night, is also very appealing to me.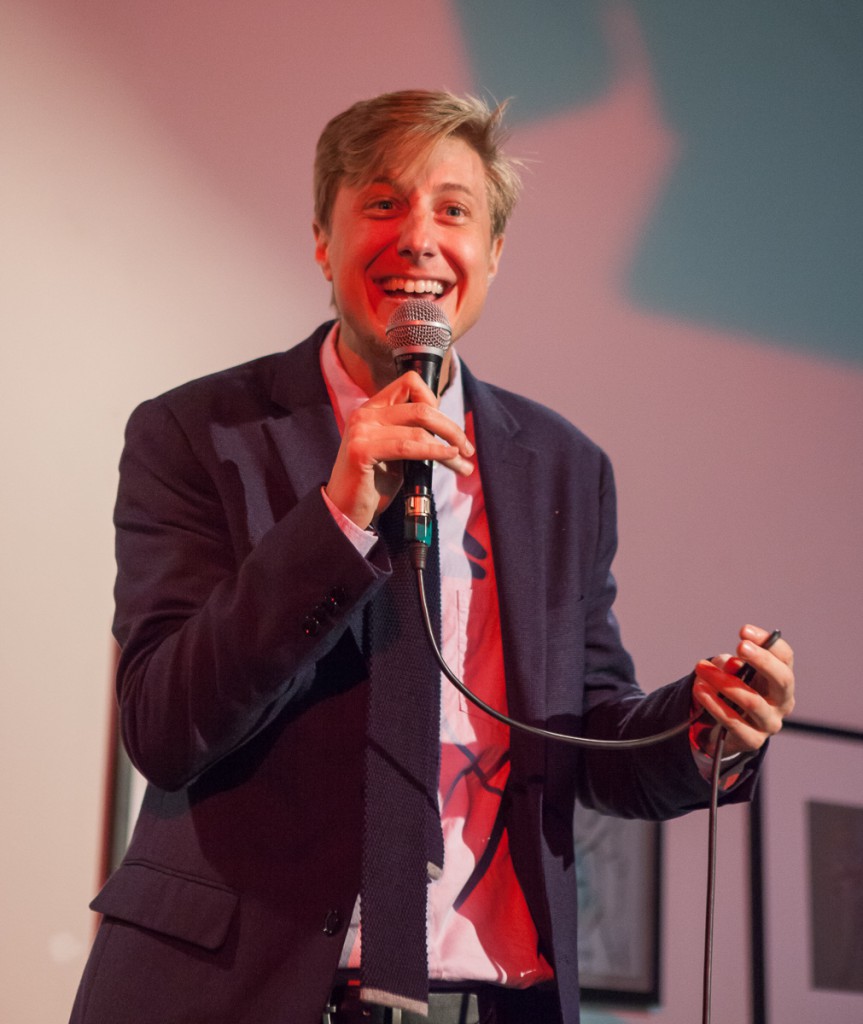 [Image: Scott Turner Schofield speaks into a microphone.]
Scott's stories were also very funny and engaging, as well as poignant and personal. He was sweet and friendly when I asked him if it was OK for me to take photos. And now I can say that I've hugged a soap opera star 😉
Here's a TED Talk Scott gave about sex, gender, and sexuality. I love where he points out that cisgender people aren't "normal", just "common".
I was glad that this performance benefited the Center for Sex and Culture, which was in danger of closing and is dealing with a rent increase. I've been there several times for Perverts Put Out erotic readings; while nowadays I prefer my erotica in private, the next reading is this Saturday for any locals who are interested. I've met Dr. Carol Queen and Greta Christina there (Greta is on my links page); they are both highly talented writers and speakers. horehound stillpoint is another amazing performer who will be at the reading; worth checking out.
I've posted my full set of photos from last night to Flickr. Please credit me as Pax Ahimsa Gethen if you use any of them, thanks!