[Image: A discolored street sign reading "Russian Hill 000", with a hedge and tree in the foreground and a house in the background.]
While looking for potential events to photograph this week, I came across a group of free San Francisco walking tours being offered on Veterans Day. Reading the descriptions, and having already visited the Japanese Tea Garden and Coit Tower numerous times, I decided the only remaining tour that might interest me was of Russian Hill, the neighborhood abutting my own, (S)Nob Hill. The City Guide description promised "panoramic views and intimate lanes… artists and eccentrics, Beats and Bohemians, mansions and cottages."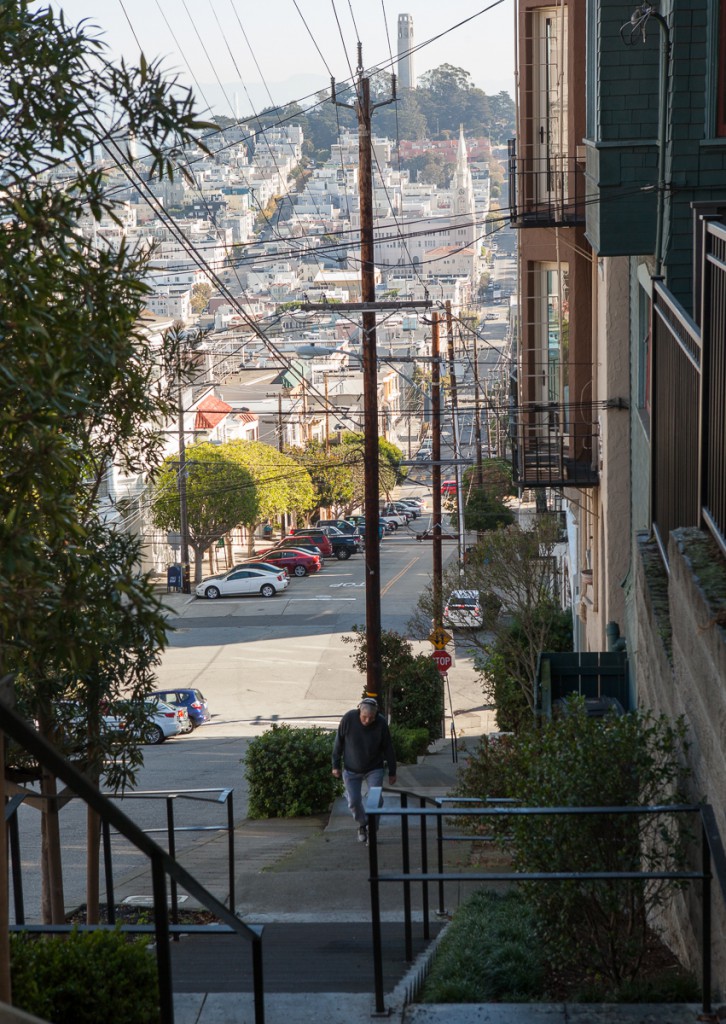 [Image: Scene from atop a steep Russian Hill street.]
Unfortunately, as it turned out, I'm just not that interested in architecture, which was the dominant theme of the tour. I listened with some interest to stories of Jack Kerouac (who stayed briefly in a home we passed by) and other notable residents, but I had little interest or success in photographing the actual buildings. I was more intrigued by some of the non-human residents of the neighborhood: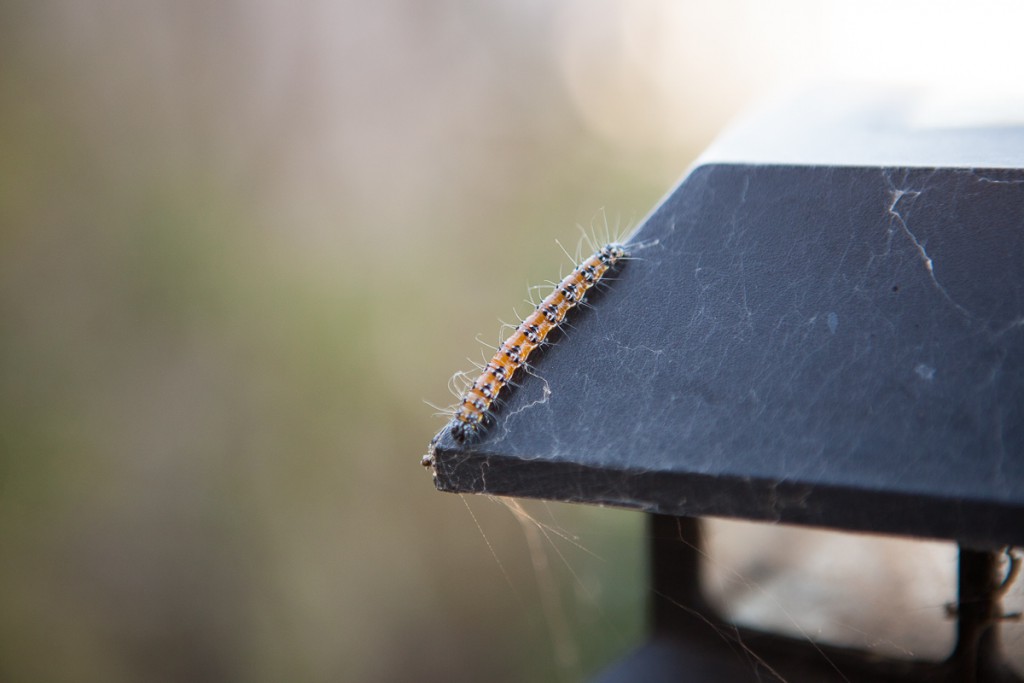 [Image: A caterpillar rests on a cobweb-covered metal structure.]
It eventually occurred to me that this was basically a tour about cishet white people. Our group was largely white as well; perhaps three out of the fifteen or so appeared to be Asian, and no one besides myself was brown-skinned. This shouldn't have been much of a surprise, and back when I was still performing whiteness, I probably wouldn't have even noticed. But I'm now much more attuned to race and gender issues.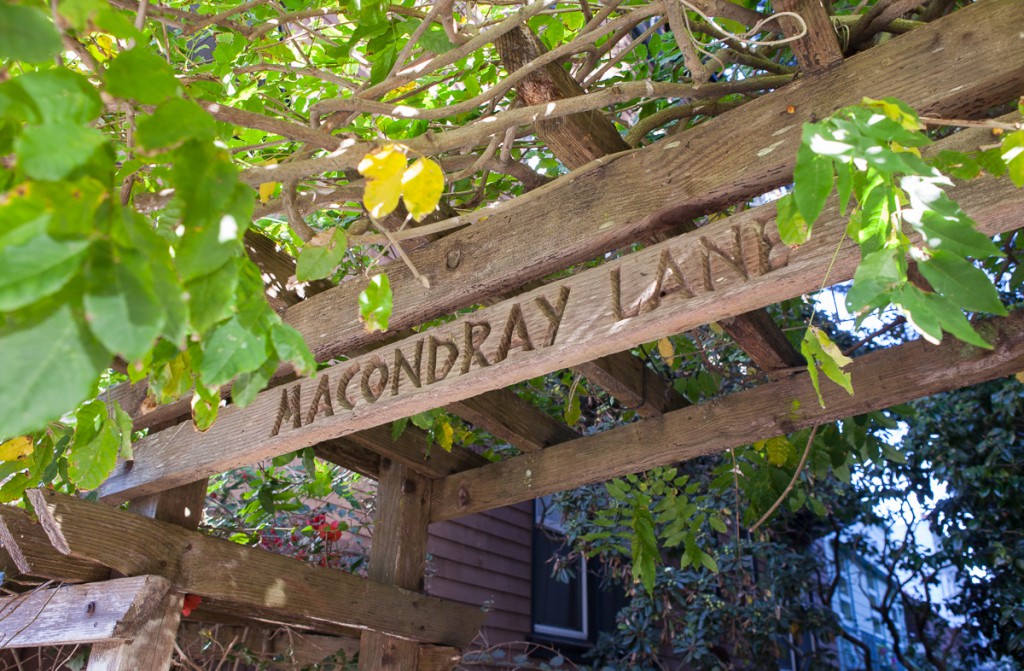 [Image: A wooden gate reading Macondray Lane, nestled among trees.]
The capper was at the conclusion of the tour, we walked up the steps of Macondray Lane, the inspiration for Barbary Lane from the famous Tales of the City series. Our tour guide mentioned the series' origin as a serial in the San Francisco Chronicle before it became a  book series, later a TV series, and a musical – all of which I read, watched, and very much enjoyed. And somehow he managed to completely omit that these notable books were written by an openly gay man, Armistead Maupin, were primarily about queer people (including a trans woman), and were among the first to address the AIDS epidemic.
I do not accuse our tour guide or San Francisco City Guides of any malice or even deliberate exclusion here. This simply wasn't the right kind of event for me. I'm sure with some effort I could find an "underground San Francisco" style tour, that would talk more openly about the elements of this city that I can connect with better.
Regardless, I'm not sorry I attended. I met and chatted with a nice couple from Berkeley, and gave them the first of my new business cards when they asked about my blog. I also got some needed exercise; early November in San Francisco is a beautiful time of year, with perfect walking weather before the steady rains of winter arrive.
The few photos from this tour that I felt were worthy of posting are on Flickr. I'll look for future events that are more suited to my photographic skills and personal taste.