[Image: A child with their face painted and an adult sit in the dark, holding candles.]
Last night I attended a Día de los Muertos (Day of the Dead) event in the Excelsior district of San Francisco. This was a family-oriented gathering, meant to honor and respect the dead. Many children were present, and activities for them included face painting and crafts.

[Image: An adult paints the face of a child, who is wearing colorful clothing and flowers in their hair.]
Some kids were also walking around on stilts!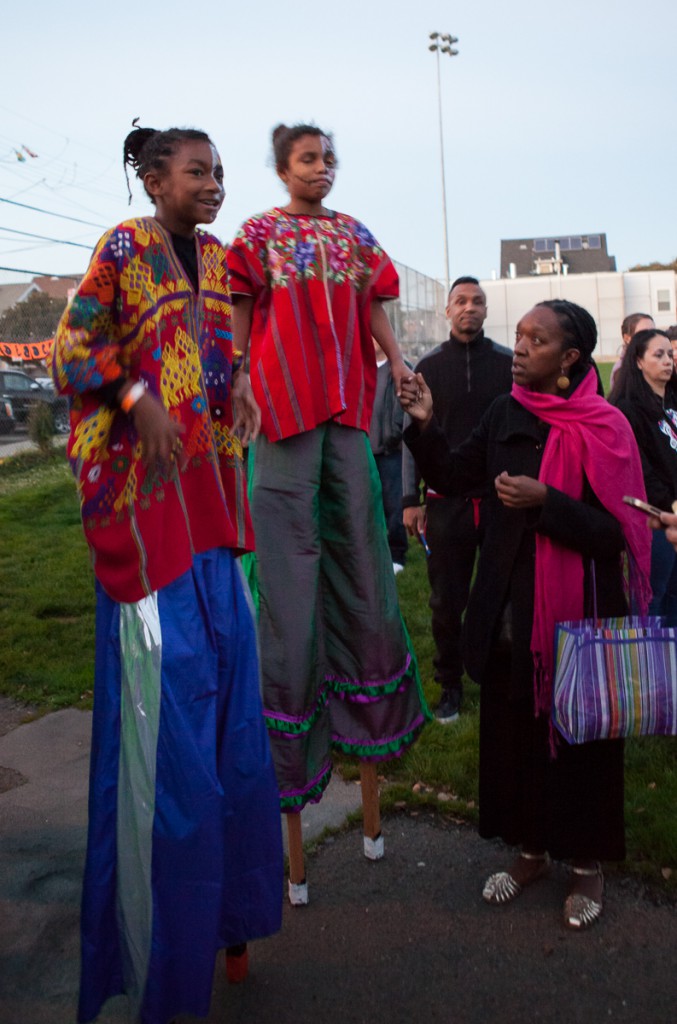 [Image: Children on stilts walk outdoors, with adults watching.]
A number of altars were set up around the playground where the event was held. Read the story of Alex Nieto, a Latino victim of police violence, featured in this altar. There's a press conference regarding his case tomorrow.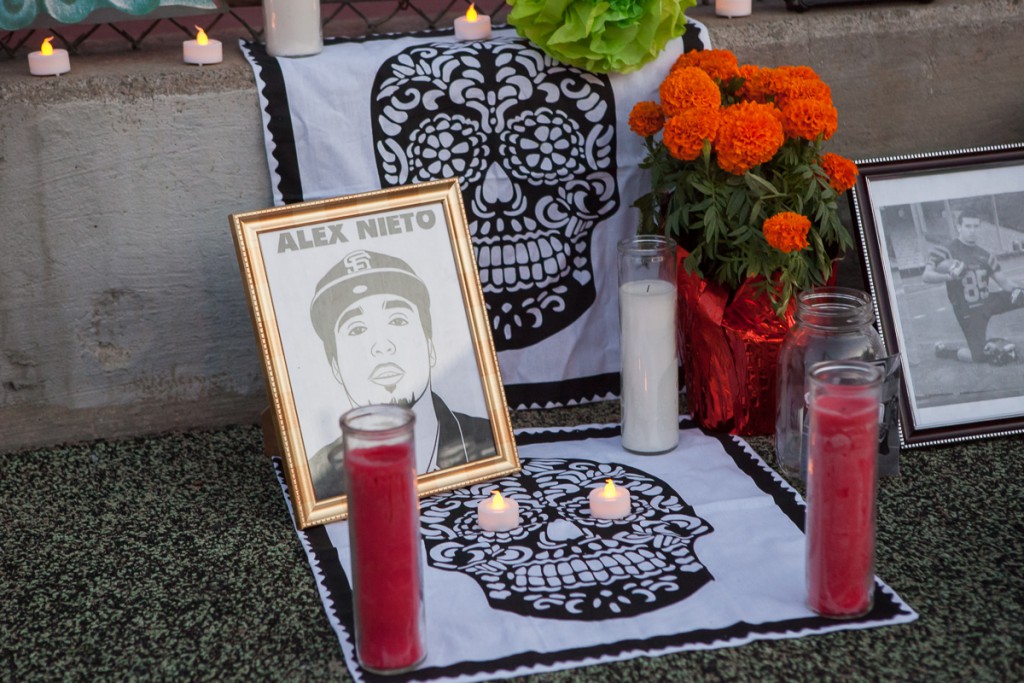 [Image: A Día de los Muertos altar, featuring a framed drawing of Alex Nieto.]
One of my primary interests in attending was watching and photographing the native ceremony and dance. Unfortunately, as the event took place after sunset and the available light was extremely limited, I was unable to get many decent photos once the performance started. This was disappointing, as low-light photography is my specialty, but I won't use flash for performances.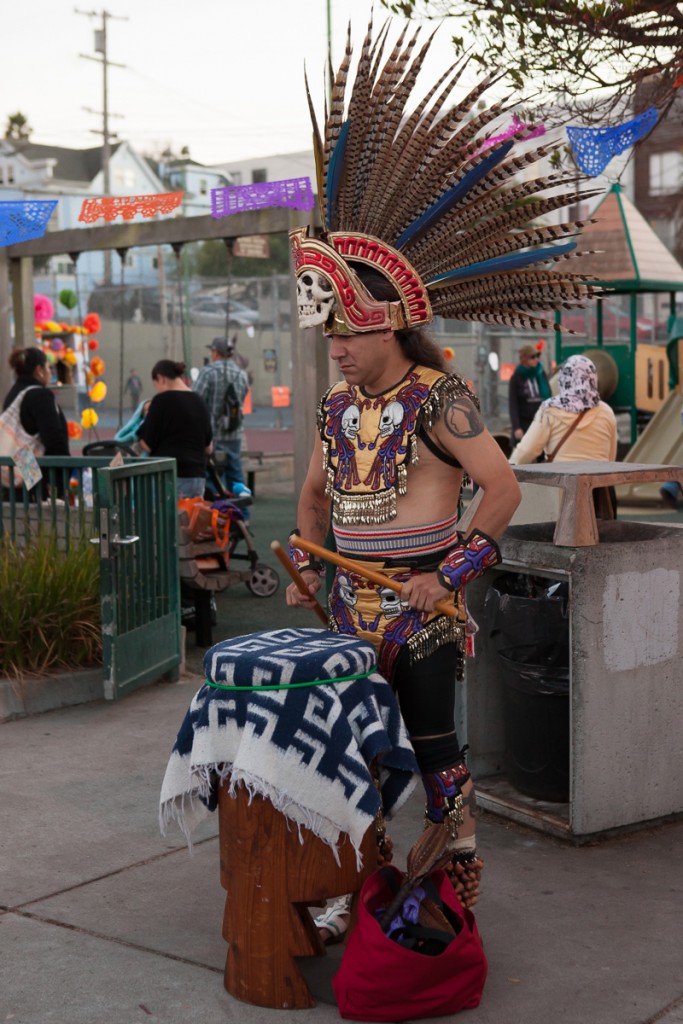 [Image: A drummer in native costume practices at a Día de los Muertos event.]
Ironically, the last time I photographed a Día de los Muertos event, in San Jose in 2010, the strong noon sunlight also made photography a challenge. But light at least makes photography possible, and I got many good photos then.
Despite the logistical challenges (aside from the darkness, I got lost getting to the location, which was in an unfamiliar neighborhood), I felt empowered attending this event, which had a strong representation of people of color. The face of San Francisco is not white, despite what you might guess from the saturation of tech companies and premium housing. More than half of us are PoC. We cannot allow gentrification to continue to force us out, wipe out native cultures and traditions.
As usual, I've uploaded the full set of photos to Flickr. If you like my work, please consider sponsoring me on Patreon or leaving me a tip. Thanks to my sponsors, I've met my first milestone goal, and now have new business cards. I only need another ten dollars a month in donations to meet my second goal: Expanded disk storage, which is greatly needed if I'm to continue my photography work. Anything you can contribute would be most appreciated.